Stricter alcohol advertising rules planned in Scotland are "draconian" and could have an impact on the whisky industry, a senior Scottish Tory has warned.
Conservative former Scotland secretary David Mundell claimed that restrictions the Scottish Government is currently consulting on could "cost jobs in Scotland".
The Scottish Government has launched a consultation which considers banning alcohol sponsorship for both sports and live events.
The consultation, which runs until March 9, could also see distillery and brewery shops barred from selling branded merchandise to visitors, as well as drinks branding being removed from pub umbrellas and glassware.
Leading companies in the drinks sector have written to the Scottish Government to air their concerns about the new planned advertising restrictions.
In the Commons, Mr Mundell said: "Is the minister aware that the Scottish Government is planning to bring forward draconian restrictions on the advertising of whisky and other drinks in Scotland?"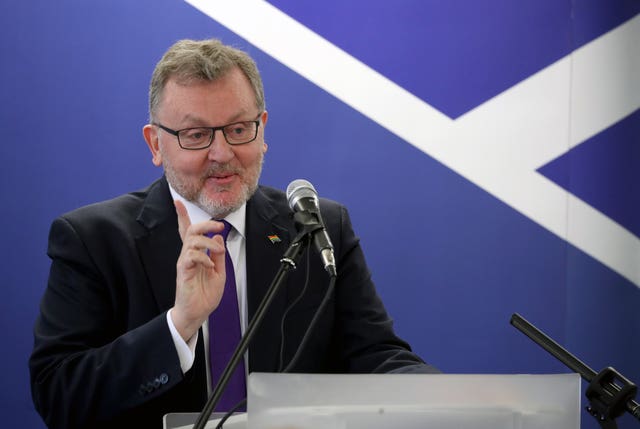 Trade minister Nigel Huddleston replied: "He makes an important point and such measures could, of course, have considerable negative impact on so many Scottish businesses, which is precisely why we are trying to seek opportunities to support them, for example in the trade deals (we're) trying to make, that we reduce tariffs and are able to export more overseas."
Ministers were later pressed about trade agreements to support the drinks industry, with Conservative MP David Duguid calling on the Government to secure a deal with India to reduce tariffs on whisky.
The MP for Banff and Buchan said: "Tomorrow, the Scotch whisky industry will announce full-year export results for 2022. Significant growth is expected, particularly in India, even with a 150% tariff.
"So can the minister update the House on negotiations with India, and can he agree with me that a deal to reduce tariffs on Scotch whisky would be not only good for the distillers of Scotch whisky in Scotland but also the wider supply chain right across the UK?"
Trade minister Kevin Hollinrake said: "I agree with him that opening new markets to our whisky exporters is one of the great opportunities open to us in a post-Brexit Britain."
He added: "We have an ambitious programme of free trade agreement negotiations to break down barriers, and we are now in our sixth round of negotiations with India."