Edinburgh Zoo has released the first pictures of its Antipodean new arrivals.
Zoo operator the Royal Zoological Society of Scotland (RZSS) has shared the images of the two joeys born to mothers Kalari and Inala.
Keepers at the wildlife conservation charity have confirmed the youngsters are both female and only recently started to emerge from the pouch where newborn koalas spend their first few months.
The zoo is home to the UK's only Queensland koalas, and this is the first time that the zoo has had two joeys at once.
Newborn koalas are the size of a jellybean when born and move straight into the mother's pouch where they stay.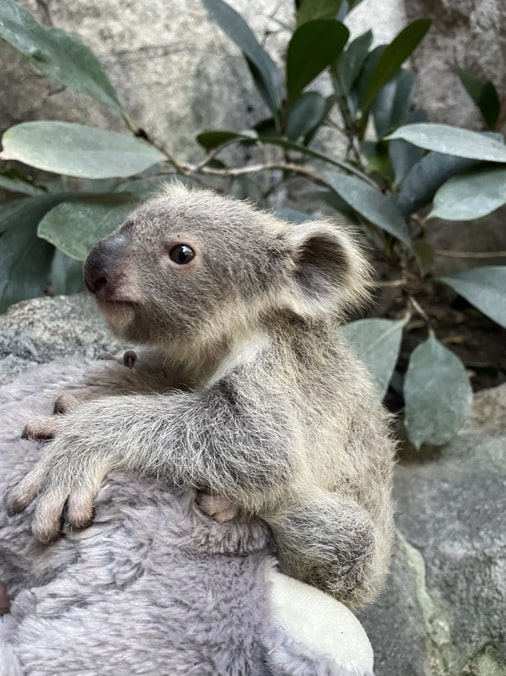 Lorna Hughes, animal team leader at the RZSS, said: "We are delighted both joeys are doing well and we are beginning to see them more and more. They are the only Queensland koalas in the UK which makes every newborn really special.
"With their species facing many threats in the wild, the two new girls give our charity an incredibly exciting opportunity to engage and inspire even more visitors to help protect, value and love wildlife around the world."