The Government's legacy Bill for dealing with Northern Ireland's past has been branded "another roadblock".
Northern Ireland's Victims Commissioner Ian Jeffers said he would "throw the Bill out tomorrow" if he could.
The Northern Ireland Troubles (Legacy and Reconciliation) Bill is currently making its way through Parliament.
Its proposals to provide immunity for people accused of crimes during the Troubles – as long as they co-operate with a new truth recovery body – and stop future court processes have been almost universally opposed by political parties.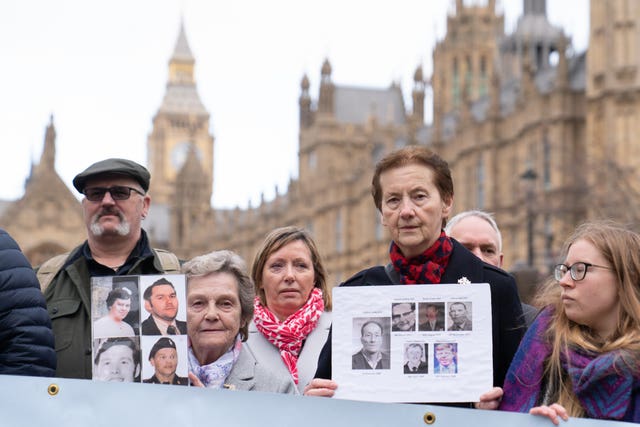 "We haven't had that collective discussion and debate about it," he told MPs.
"We have now the two traditional communities saying they don't want the Bill. But they are united around very different things – one around the state cover up, one around terrorists getting away with murder.
"The Bill is another dividing factor within this huge debate we have got.
"We have got to get back to the point of how do we really encourage reconciliation in Northern Ireland, how do we start to move towards environments where we're educating our young people together, where we're having community dialogue where we can address the issue that we're talking about here today as a community?
"I fear that the Bill is just another road block that we've got to get over."
Wave Trauma Centre chief Sandra Peake said she believes there is "one more roll of the dice around legacy", saying in reference to the Bill: "And this is not it."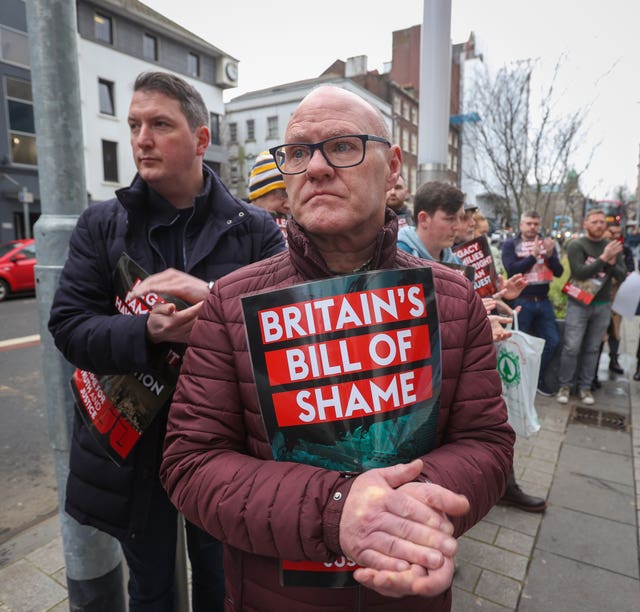 "The message to paramilitaries on legacy is, 'Wait long enough, you will get away with it because no one will hold you to account'. That is very damaging for us, for the future, for our children, our grandchildren.
"We would urge the Government: there is one more roll of the dice around legacy. This is not it. I think if it is enforced and pushed through it is extremely damaging and we will see the long-term consequences of it for the future."
Ms Peake said Operation Kenova, which saw former Bedfordshire chief constable Jon Boutcher lead fresh probes into a number of atrocities, is the best piece of work she has seen on legacy.
"Operation Kenova has put those families centre. Operation Kenova has provided those families with information… That is the best example that I have seen," she said.
"We would urge an Operation Kenova model to be available for those who want it."
Peter Murtagh, advocacy support manager at the South East Fermanagh Foundation (Seff), said some of the victims his groups supports said they will not engage with the new bodies proposed in the Bill.
"Because by them initiating an investigation, they are possibly facilitating immunity for someone who murdered their loved one and therefore they will never have justice," he said.
Mr Murtagh also criticised the lack of remorse from legacy processes, including the Government's Bill.
He said: "How can you engage with someone who has carried out a brutal murder and they show you absolutely no remorse and continue to justify what they did?"