The number of diversion from prosecution cases commenced last year is the highest on record, figures show.
In 2021-22, statistics show, 2,673 cases resulted in a diversion from prosecution order, which is handed down when there is an "identifiable need" that contributed to a person's offending.
The figure grew from 2,230 in the previous year and from 1,064 in 2004-05.
Procurators fiscal can decide to waive or defer prosecution, pending the completion of a diversionary scheme.
The former lord advocate, James Wolffe KC, said he wanted to "refocus" prosecution policy on diversions to prosecution.
In the most recent year, the figures show, 4,776 referrals were made for diversions from prosecution, with 2,151 cases successfully completed at some point in 2021-22.
Cases can also be referred to other services, with 62 referred for drug treatment, 56 for alcohol treatment and 70 to mental health services.
Of the cases commenced last year, the majority involved those aged 16 and 17, with 692 cases kicked off.
The vast majority of cases involved a person who was unemployed – accounting for 1,187.
The Scottish Conservatives said the figures expose the "soft touch justice approach" put in place by the Scottish Government.
"These shocking statistics expose how the SNP's soft-touch justice approach is letting an ever-increasing number of criminals get away with their crimes," said the party's justice spokesman, Jamie Greene.
"These figures now include those in possession of dangerous Class A drugs after the SNP's effective de-facto decriminalisation of these drugs, putting our hardworking police officers in a near-impossible situation."
In 2021, Lord Advocate Dorothy Bain KC announced plans to allow police officers to issue warnings to those found to be in possession of Class A drugs – in the same way as can be done for Class B and C substances – as a way of reducing the number of people prosecuted for drug possession.
"Thousands of criminals are escaping punishment despite making life a misery for victims," Mr Greene added.
"Victims' needs are always an afterthought under the SNP's justice system and they will be appalled to see these figures.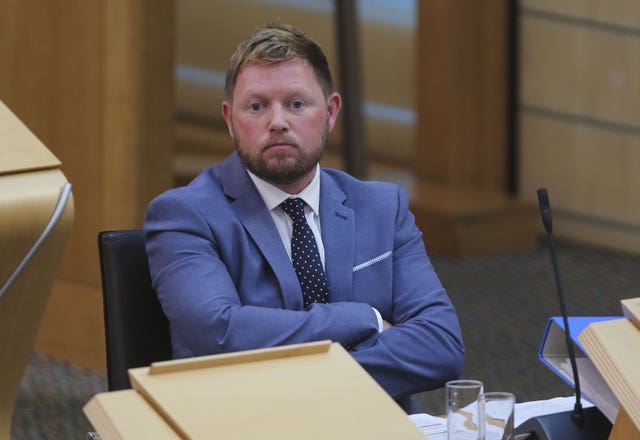 "The Scottish Conservatives would always put victims first through our Victims Law, as well as taking the right action to tackle the scourge of drugs, through guaranteeing access to treatment in our Right to Recovery Bill."
Justice Secretary Keith Brown said: "Scotland's justice social workers and other community justice staff play a critical – though often unseen – role in ensuring the delivery of community-based sentences that, in recent years, have contributed to amongst the lowest reconviction rates, which in turn help keep crime down and communities safe, with fewer victims.
"These latest statistics are a sign of welcome progress by Scotland's community justice sector in recovering from the impact of the Covid pandemic.
"This Government is committed to supporting community justice services, as part of our wider focus on reducing crime and reoffending.
"We have continued to protect the budget for community justice services, and in 2023-24 will provide a total of £134 million. That includes £123 million to local authorities, with a specific investment of £3.2 million to support bail assessment and supervision services."