Sir Keir Starmer has declared Labour is "ready to partner" with business as he pitched the party as the answer to the UK's economic woes.
The next Labour government will make Britain the "high-growth, homegrown start-up hub of the world" as it forges its future outside the European Union, shadow chancellor Rachel Reeves told a gathering of 350 business leaders in London.
The audience making up Labour's "biggest ever" business conference was evidence the party had changed, Sir Keir said as he highlighted the party's pro-business credentials.
He told the gathering in London's Canary Wharf on Thursday: "I believe that to drive Britain forward, we need a partnership and I'm here to say, Labour is ready, ready to partner with you.
Sir Keir criticised the Tory governments of the last 12 years for their "failure to seize the opportunities", "short-termism" and "sticking-plaster politics".
He continued: "What I'm focused on is how Labour can remedy that historic wrong because it's going to be our job to tackle the long-term challenges to give Britain a new business model."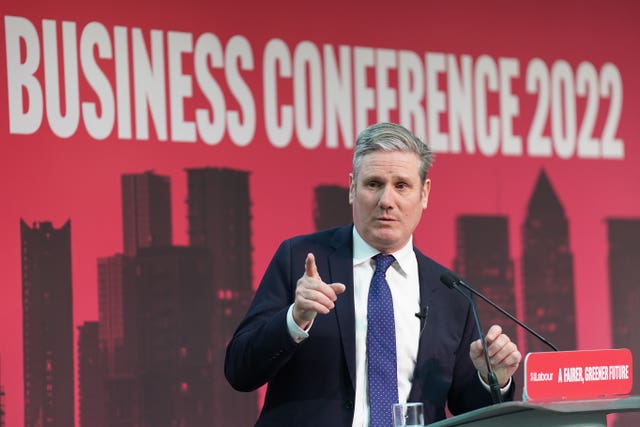 The shadow chancellor vowed to break down barriers preventing firms from growing.
"Fast-growing firms already contribute £1 trillion to our economy and employ 3.2 million people.
"But I have heard time and again from business about the stubborn obstacles preventing them from scaling up and realising their potential, about issues with access to finance, especially patient capital, and the difficulty of turning brilliant ideas in our universities into commercial reality.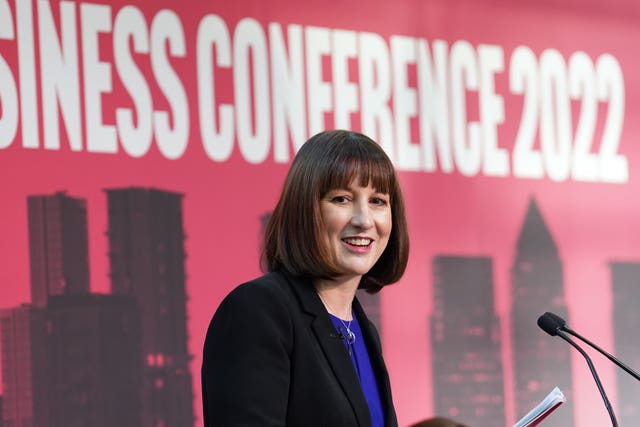 "The prize will be felt not only in new opportunities for those with the vision, the talent and the desire to seize them, but in wealth that will flow into our communities across our country, in pride in those successful new businesses, and in a more prosperous and more dynamic Britain."
She welcomed the publication of a review carried out by independent peer and former Goldman Sachs economist Lord Jim O'Neill into the UK's start-up industry, saying the "radical plan" sends the message that "Labour is back in business".
It recommends removing barriers to institutional investment in firms with records of high growth while also giving "real" independence to the state-owned British Business Bank.
She said: "What I see is a huge pot of money not returning the returns that pension savers in other countries do."
Returns for pension savers could be 10% higher if "just a small fraction" of those pension savings were invested into start-ups because of the huge growth potential, she added.