Irish premier Leo Varadkar has said he has "every confidence" that the UK Government will honour its commitment to the so-called Northern Ireland "backstop" in Brexit negotiations.
The Taoiseach stressed that British officials have committed to the agreement, which would guarantee no return to a hard border with the Republic, "in principle and in writing".
Speaking in Dublin on Tuesday, Mr Varadkar said: "From our point of view, what Ireland is looking for is what we have always been looking for from day one and what has been committed to by us and the UK Government in principle and in writing on a number of occasions now.
"That is, we have a backstop that gives us an assurance that there will be no hard border on the island of Ireland no matter what happens, that that backstop is legally operable and that applies unless and until there is a new agreement.
"That is something that the UK Government has committed to in principle, committed to in writing, and I have every confidence that the UK Government will honour that commitment.
"Britain is an important country, a serious country, a great country with great history. I don't think they will want to be moving away from their commitment."
The Fine Gael leader said his warning during last week's EU summit that violence could return if a hard border was imposed in Ireland post-Brexit was a "reasonable concern".
He pointed out that his concerns were in line with those of former PSNI deputy chief constable Drew Harris, who told a House of Commons Brexit committee last year that a return of custom posts and physical infrastructure could become a target.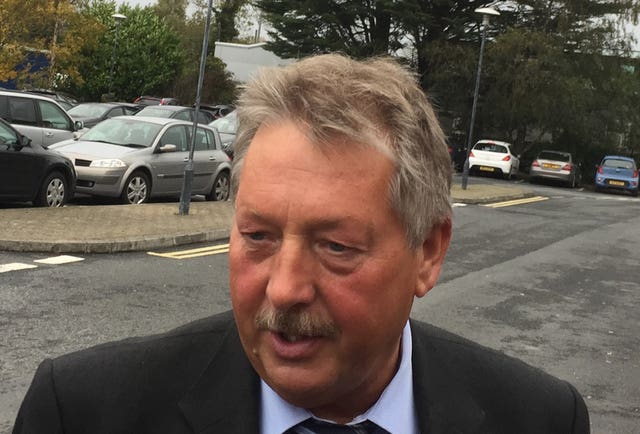 East Antrim MP Mr Wilson said the Taosieach had taken a "sledgehammer" to years of cross-border political relationship-building.
Responding to Mr Wilson's comments, Mr Vardakar said: "The concerns that I was raising about the possibility of any physical infrastructure on the border becoming a target has been raised before."
During last weeks EU summit, Mr Varadkar used a newspaper article on an IRA bombing of a customs post as a "prop" to emphasise the importance of the Irish border issue to EU leaders.
He told reporters on Tuesday that he used the newspaper to demonstrate that border infrastructure and violence is something that "people are very concerned about on the island of Ireland".
"I think it is something that we need to be wise to," he added.
"A lot of the reason why I believe we have peace on our island is because of the European Union, because over a number of decades the EU, through regulatory alignment, swept away a lot of the differences between North and South and that created the environment in which we could have the Good Friday Agreement.
"I think any change to that environment is a risk for the future and we should be wise to that. I really hope I am not proven right."