Here are five things we learned at the Conservative conference in Birmingham on Sunday September 30:
– Theresa May believes her Chequers plan is "in the national interest".
This was her riposte to Boris Johnson's incendiary claim that her blueprint for a future UK/EU relationship was "deranged".
Her choice of words left the distinct impression she believes the former foreign secretary is pursuing his own interest rather than the country's.
– A teenage cyber-cadet force is to be recruited to help defend the nation against online attacks.
Defence Secretary Gavin Williamson said 2,000 cadets a year would be trained on a £1 million GCHQ programme to "protect our nation against sophisticated and evolving threats".
The project will be the first of its kind in a Nato state.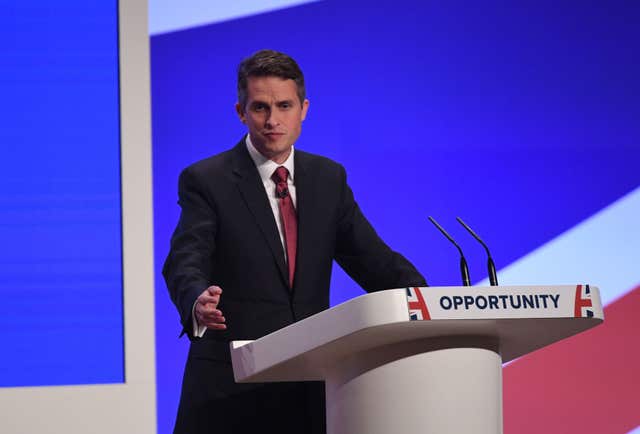 Hundreds of demonstrators joined a Best for Britain rally in the city centre, including some Conservative activists waving Tories Against Brexit banners.
Meanwhile, in Solihull, a Leave Means Leave rally heard Tory backbenchers Peter Bone and Andrea Jenkyns call on the Prime Minister to "chuck Chequers".
Mrs May announced plans for a stamp duty surcharge of between 1% and 3% to be imposed on sales of property to foreign nationals who do not pay UK tax.
The measure is designed to ease pressure on the housing market and make homes more affordable for Britons.
– Ministers are considering cutting business rates to help the high street.
Business Secretary Greg Clark told a fringe event that he believed the value of the high street to communities should be recognised – potentially through tax changes.
"A presence on a high street… makes a big contribution to the community, and to villages, towns and cities – and I think some recognition of that is required," said Mr Clark.
"Business rates will be one way of doing that."