Wimbledon suffered its biggest upset on Wednesday with Roger Federer crashing out of the tournament, but many minds were on England's World Cup clash with Croatia.
A fan watching the Swiss ace play Kevin Anderson on Court One shouted out that he was in a hurry.
At 8-8 in the final set and three hours and 50 minutes into the match, one man in the crowd yelled: "I need to watch the football."
With the match starting at 1pm, he was maybe expecting it to be long over by around 5pm when he made the remark.
Federer went on to lose the match 13-11 in the fifth set after four hours and 14 minutes, in the third longest match of the tournament so far.
Sir Andy Murray who is not playing at Wimbledon but has taken to the commentary box instead, also could not help but make reference to the football.
He made his BBC commentary debut and took a seat alongside Andrew Cotter and Tim Henman.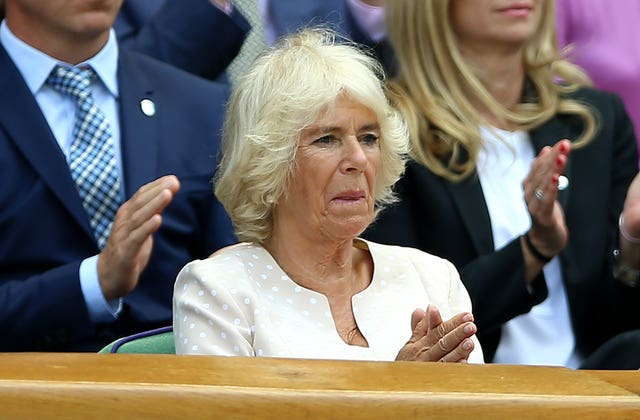 The 31-year-old was sharing his insights on the second match on Centre Court which saw the Duchess of Cornwall in the Royal Box.
Arriving in the box Camilla greeted Sir Richard Branson who was also in attendance with his daughter, Holly.
Earlier in the day the father and daughter duo had posed in waistcoats, a nod to England manager Gareth Southgate's fashion choices, for a picture on Sir Richard's Twitter account.
While there were fears the football would see fans leaving the Championships en masse, Centre Court was packed with spectators throughout the England game.
However, there were many empty seats on Court One as the crowd thinned following Federer's exit from the competition.
Other famous faces to visit SW19 on Wednesday were Olympian Sir Chris Hoy, golfer Rory McIlroy and actress Dame Maggie Smith.
Before play started Camilla met Alfie Hewett and Gordon Reid who triumphed in the wheelchair men's doubles at Wimbledon last year and military personnel.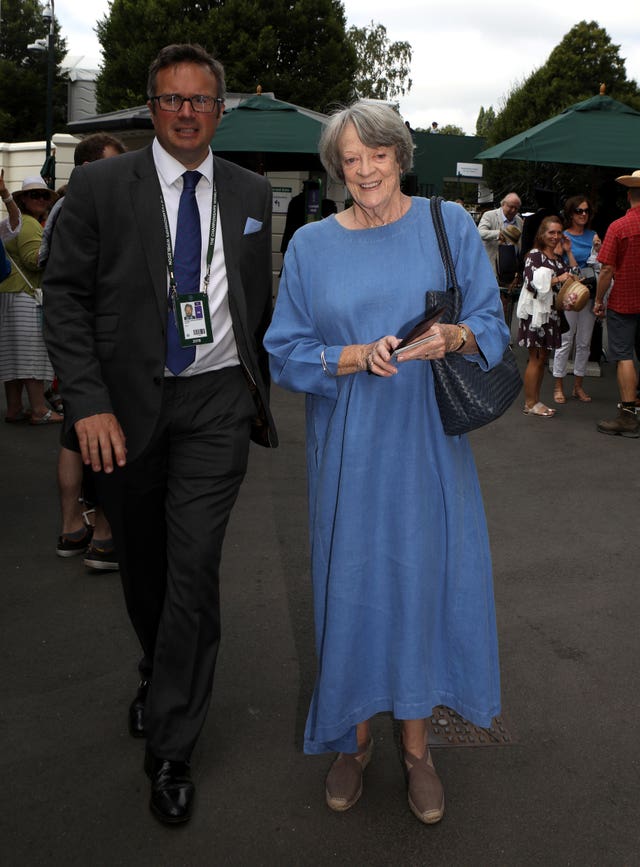 He said: "It was an honour just to be invited to meet her.
"She asked about the tennis courts and the heat. It was a proud moment for her to recognise the hard work that goes into keeping them in great shape."