Theresa May's plans for a £384 million-a-week boost to NHS spending will increase the burden of taxation, Health Secretary Jeremy Hunt has confirmed.
And Mr Hunt indicated that separate plans being drawn up to increase funding for social care could include measures to encourage people to save more to cover needs in their old age.
As she prepared for a major speech in London on Monday, the Prime Minister was coming under pressure to explain exactly how she will pay for the planned 3.4% increase in NHS spending.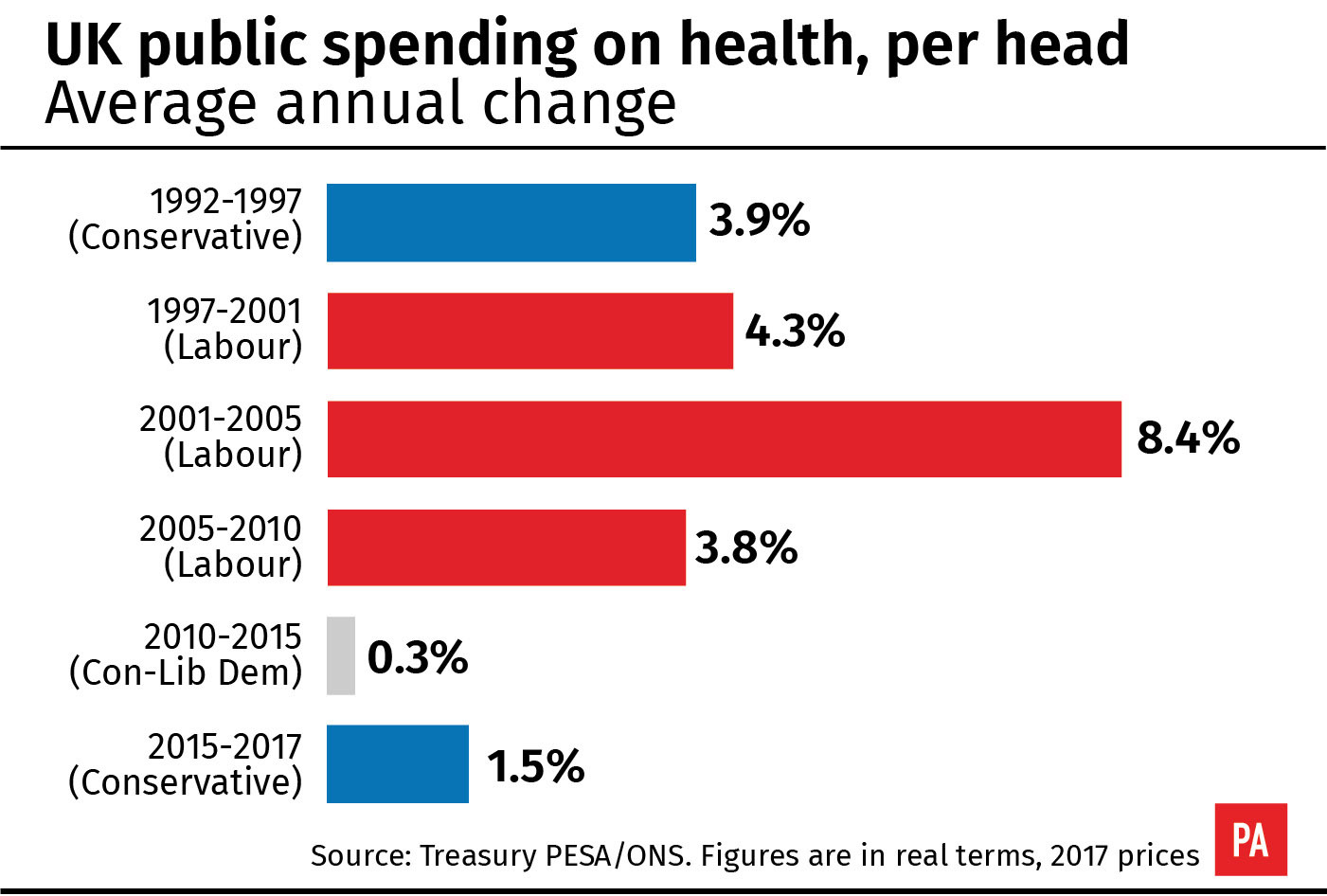 And Mrs May has so far refused to be drawn on whether stealth taxes, such as delaying rises in income tax thresholds, and higher borrowing will fund the planned raising of the health budget by £20 billion a year in real terms by 2024.
Tory chairwoman of the Commons Health Committee Sarah Wollaston branded talk of a Brexit bonanza "tosh", while shadow chancellor John McDonnell said the Government's plans were "just not credible" without details of how they would be funded.
Director of the Institute for Fiscal Studies Paul Johnson also said the so-called windfall from EU withdrawal would not materialise when the UK stopped paying more than £9 billion a year to Brussels due to the "divorce bill" of some £39 billion, and other economic factors.
But Mr Hunt said ministers "happen not to agree with the IFS views", even though they are based on the projections of the Government's own Office for Budget Responsibility.
The Health Secretary told BBC Radio 4's Today programme that "huge, very difficult" discussions with the Treasury "went to the wire" until Chancellor Philip Hammond was certain that the additional spending was affordable.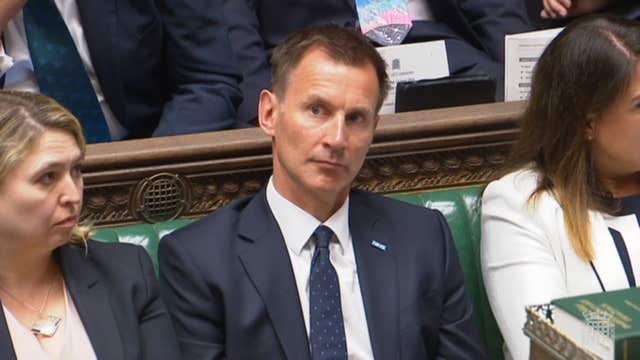 But he said the funding details will be held back until Mr Hammond's Budget in November to give the NHS time to say how it will spend the money.
"We will be able to explain exactly where every penny is coming from but we will do that in the Budget," said the Health Secretary.
"Why are we not doing it now? We do know – the Treasury has done its sums, it hasn't made its final decisions but it is very clear this can be affordable.
"The reason why we are not spelling it out now is because we want to give the NHS six months to come up with a really good 10-year plan.
"When we have that plan in November, we will say 'This is a great plan, we accept that it is going to lead to improvements in cancer care and mental health and so on'."
Mr Hunt acknowledged that the extra cash for the NHS will not cover social care, but said a long-term plan was being prepared on the issue.
Asked how improvements to social care could be funded, he said: "We all need to make better provision for our own social care … than we do at the moment.
"We are going to have to find a way of making it easy for people to do the right thing and to save for the long term, to make additional contributions so we have that security we need in the social care system.
"There are numerous different ways we could do that, but we will put those choices to the British people and have that debate."
Mrs May is using her speech in London to say the NHS has a special place in British life, hailing the work of those who treated victims of the Manchester Arena attack last year.
The PM will also recall her own reliance on the NHS for help when she was diagnosed with Type 1 diabetes, saying: "I would not be doing the job I am doing today without that support."
Of the increased investment, Mrs May is set to say: "The NHS will be growing significantly faster than the economy as a whole, reflecting the fact that the NHS is this Government's number one spending priority.
"This must be a plan that ensures every penny is well spent. It must be a plan that tackles waste, reduces bureaucracy and eliminates unacceptable variation, with all these efficiency savings reinvested back into patient care."
The PM has set aside an additional £1.25 billion each year on top of the settlement to cover specific pensions pressure in order to focus the extra investment on frontline care, a Downing Street spokesman said.