England fans in Volgograd for the Three Lions' first game on Monday would be wise to carry the suncream as temperatures soar.
The mercury is expected to reach 28C (82.4F) in the city in southern Russia, more than 500 miles from Moscow.
The forecast by the Hydrometcenter of Russia suggests overnight temperatures will be cooler at around 15C to 17C (59 to 62.6F), so those who wake up sweating will have no excuse but nerves.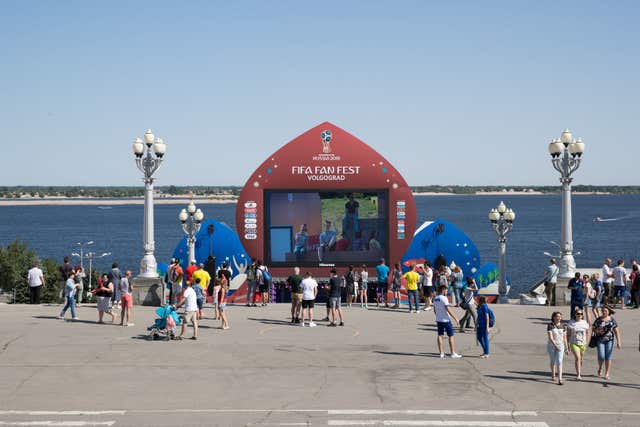 Fans can enjoy mostly clear skies and beaming sunshine as the day goes on until the mercury begins to fall later in the evening.
For those heading into the stadium, the temperatures are predicted to peak at around 18C (64.4F) by the time England kick off against Tunisia at 9pm local time (7pm UK time).