The official commemorative tea towel celebrating the royal wedding has gone on sale.
Cornflower blue with white detailing, the £9.95 Royal Collection souvenir will have been approved by Prince Harry and Meghan Markle.
The 100% cotton tea towel, measuring 74cm x 48cm, features a gold monogram of the couple's initials side by side, tied together with a white ribbon and surmounted by Harry's coronet.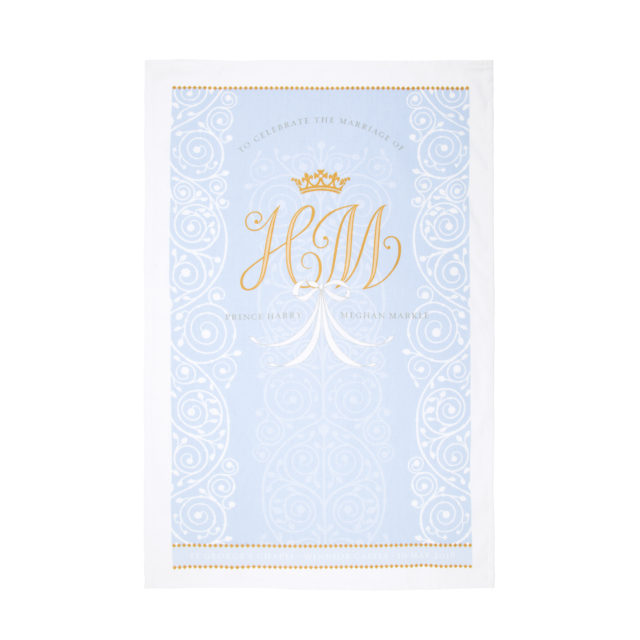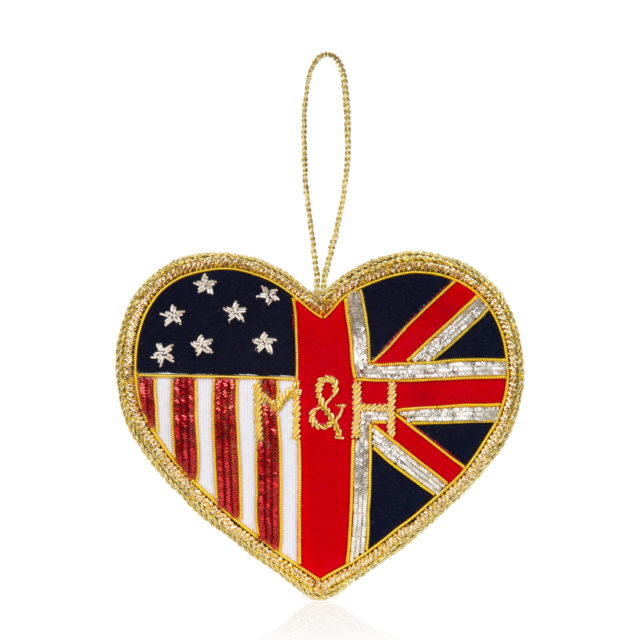 In a seeming nod to equality, Ms Markle's initial comes first in this case, whereas in most other pieces, it is Harry's.
The range includes two other embroidered decorations, also costing £25 each – a cream "H" and "M" heart, and wedding bells, also featuring the stars and stripes and the Union flag, and an "M" and "H".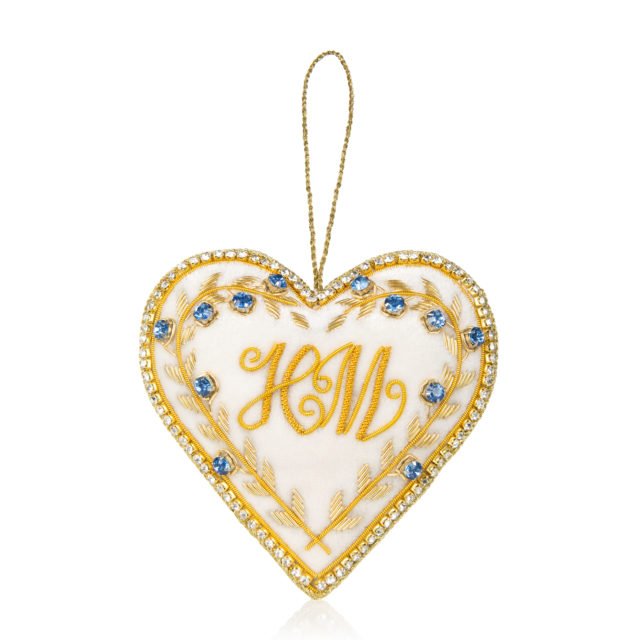 Royal fans will also soon be able to pick up a £35 official commemorative candle.
According to the Royal Collection Shop website, the white candle, encased in a glass with a special label and monogrammed silver-coloured lid, will "allow your home to fill with the beautiful fragrance of Wedding Bouquet".
Other souvenirs include a 200g tube of shortbread biscuits, costing £5.95 and containing 10 individual shortbread rounds, and a £17.95 crystal tot glass.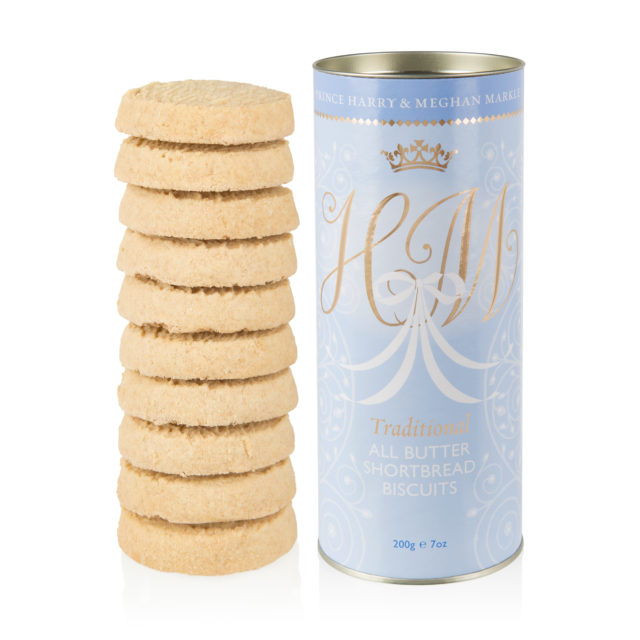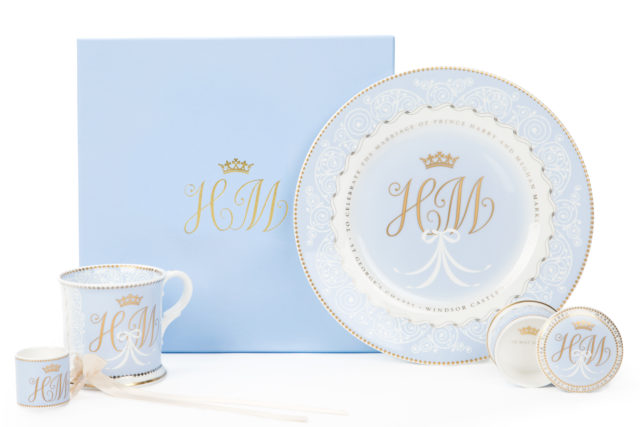 Items can be purchased from royalcollection.org.uk/shop and in Royal Collection Trust shops at The Queen's Gallery, Buckingham Palace, Windsor Castle and the Palace of Holyroodhouse.