A police inspector is due to be sentenced for the murder of his detective constable wife, whose body was found in a lake.
Darren McKie, 43, faces life in prison after he was found guilty at Chester Crown Court of the murder of wife Leanne, 39.
The mother-of-three was found strangled in Poynton Lake, Cheshire, on September 29.
McKie initially denied responsibility for her death but pleaded guilty to manslaughter nine days into his trial, just before he was due to give evidence.
On Friday a jury found him guilty of murder.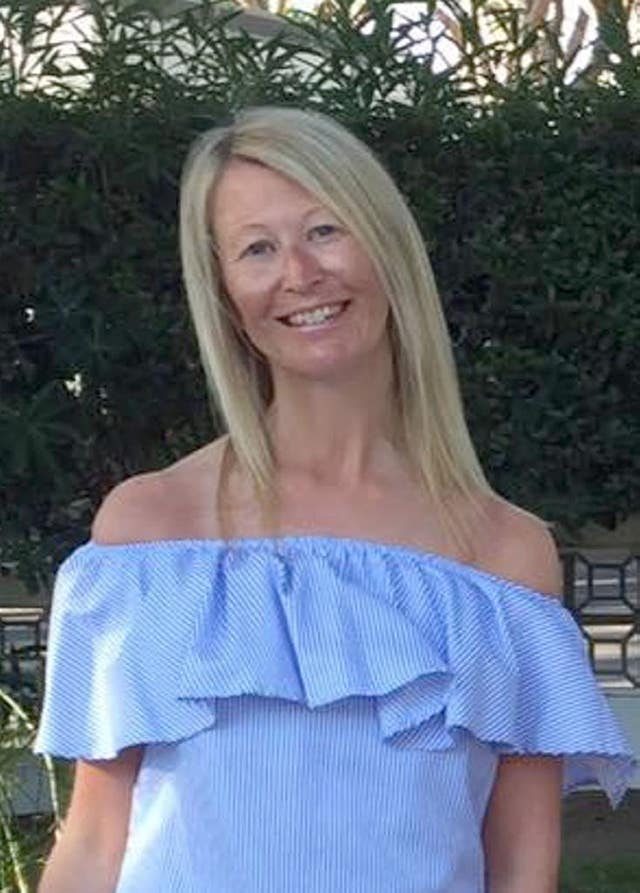 On the morning of her death, Mrs McKie was at their Wilmslow home when her passport and salary details, accessed from the police system by her husband, were returned after being used in an application for a £54,000 loan.
The jury was told her husband returned home after she sent him text messages confronting him about the loan application and calling him a "liar".
The prosecution said McKie strangled his wife and put her body in the boot of her red Mini Countryman car, which he drove away from the property before returning on foot to show a surveyor in to value the house.
He was spotted by police early the following morning, hours before her body was discovered, walking towards their home.
On the second occasion officers saw him he was not wearing shoes, and the court heard his trainers were later discovered in a wheelie bin with his wife's blood on.
McKie is due to be sentenced by judge Mr Justice Spencer at midday on Tuesday.