An important court of the medieval princes of Gwynedd, who ruled Wales after the Romans, has been acquired by Cadw.
Llys Rhosyr, situated near Newborough, Anglesey, is the only court of the Welsh Princes in Wales with visible remains that can be visited by the public.
It is also the only undefended Court, or Llys, of the Welsh princes that has been confirmed through archaeological excavation.
The site, which was bought for £17,000, has been designated as a scheduled monument by Cadw, the historic environment service of the Welsh Government.
Llys Rhosyr is believed to have been in use between 1237 and 1314 and was occupied when the princes of Gwynedd were dominant in the country.
It was abandoned in the aftermath of the conquest of north Wales by Edward I, when it fell into English hands.
Two of the court buildings from Llys Rhosyr have been recreated at St Fagans National Museum of History and called Llys Llewelyn.
Dawn Bowden, deputy minister for arts and sports at the Welsh Government, announced the purchase of Llys Rhosyr during a visit to Llys Llewelyn.
"I'm delighted that we've been able to purchase this significant site in Welsh history," she said.
"Cadw will now start work to ensure the site is properly conserved and accessible for all to appreciate.
"Visiting Llys Llywelyn in St Fagans has provided a fascinating insight into what the original site in Anglesey could have looked and felt like – and how important it was to the history of Wales.
"And of course, the actual site of Llys Rhosyr retains great archaeological potential and also has an important sense of place, with views outwards across the Menai Strait to the mountains of Eryri (Snowdonia) which the Princes of Gwynedd used to their advantage during times of attack."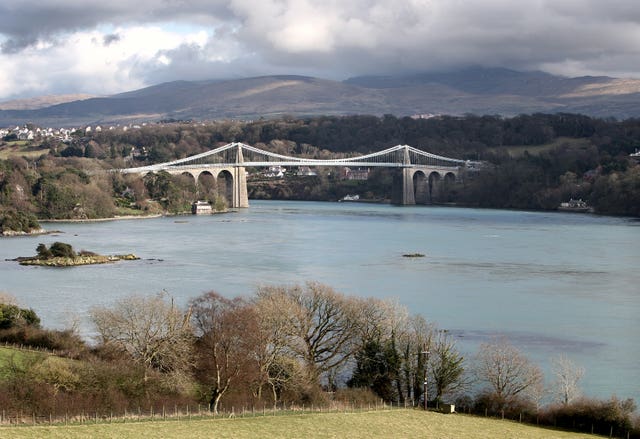 This documents on April 10 1237 that Llywelyn ap Iorwerth (the Great) witnessed a charter for a grant of land to the Augustinian Community of Ynys Lannog (Puffin Island).
Buildings at Llys Rhosyr are thought to date to the beginning of the 13th century.
Llys Rhosyr fell into English hands following the conquest of north Wales by Edward I and the subsequent death of Llywelyn ap Gruffydd – the last Welsh Prince.
Edward I visited the site in 1283 and gave the estate to his wife, Eleanor of Castile, and the court of north Wales continued to be maintained until the first half of the 14th century.
The final coin from Llys Rhosyr dates to 1314.
In 1992, the Gwynedd Archaeological Trust began excavation work at the site.
This uncovered the outlines of the walls, including a surrounding enclosure wall and foundations.
The work, which took place over a number of years, also discovered foundations and lower walls of three large buildings, possibly the hall, a chamber and storage barns.
Artifacts including pottery and silver objects, as well as lead fishing weights, were recovered from the site.
Llys Rhosyr is currently open to the public and free to visit.