A portrait by Pablo Picasso of his daughter Maya has sold for more than £18 million at auction.
The piece was one of five works that was sold for more than £15 million at the sale by auction house Sotheby's on Wednesday.
Titled Fillette au bateau, Maya, it is a "joyful" portrait of the Spanish artist's daughter, Maya Widmaier-Picasso – painted in 1938 when she was just two and a half years old.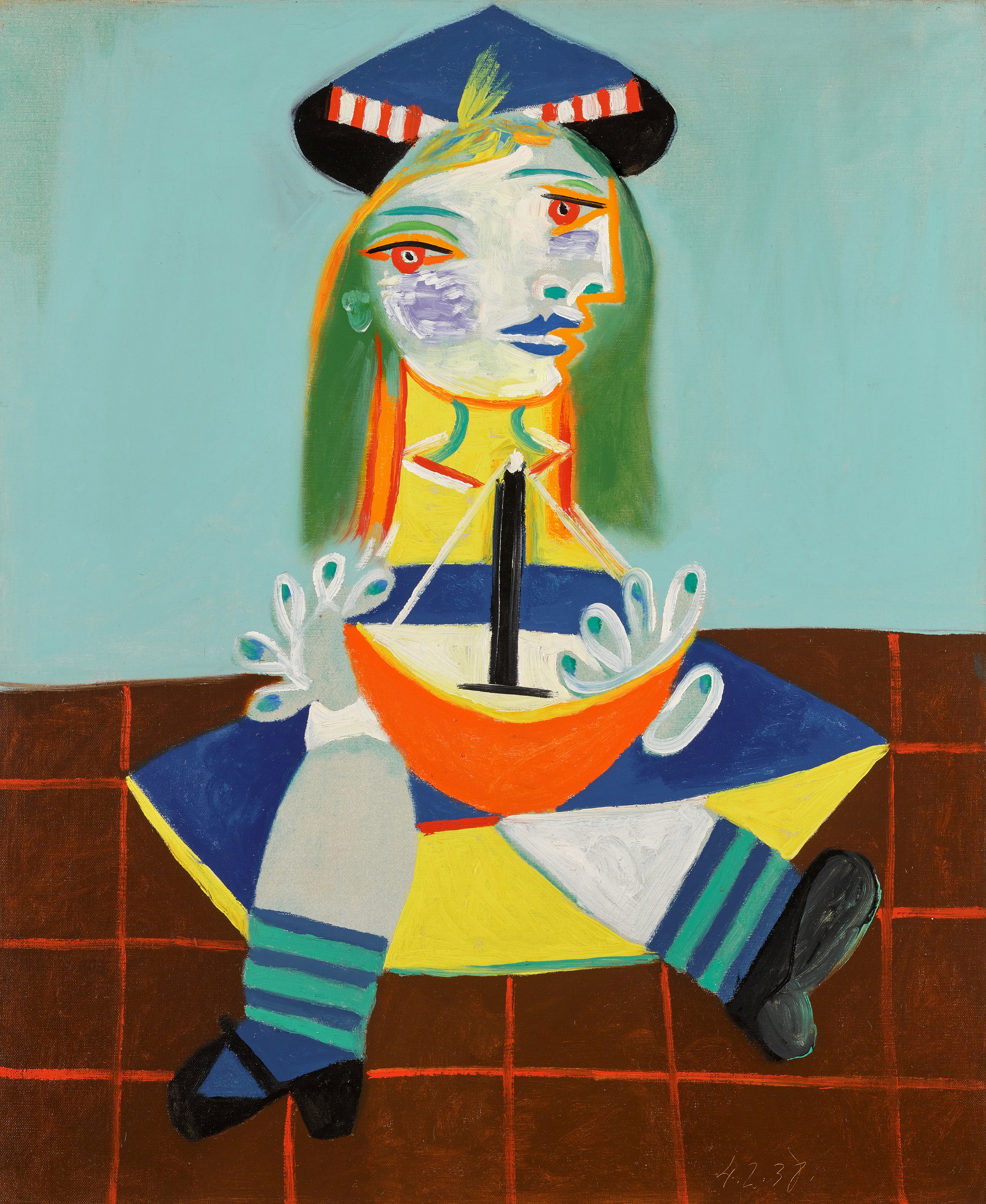 The sale was the piece's first appearance at auction since 1999, when it was sold for £3.7 million as part of Gianni Versace's collection of 25 works by Picasso.
Picasso's work sold for £18.1 million at the Wednesday auction, having previously been estimated at £12 million.
Other works sold for over £15 million included those by Gerhard Richter, Lucian Freud, Edvard Munch, and Wassily Kandinsky.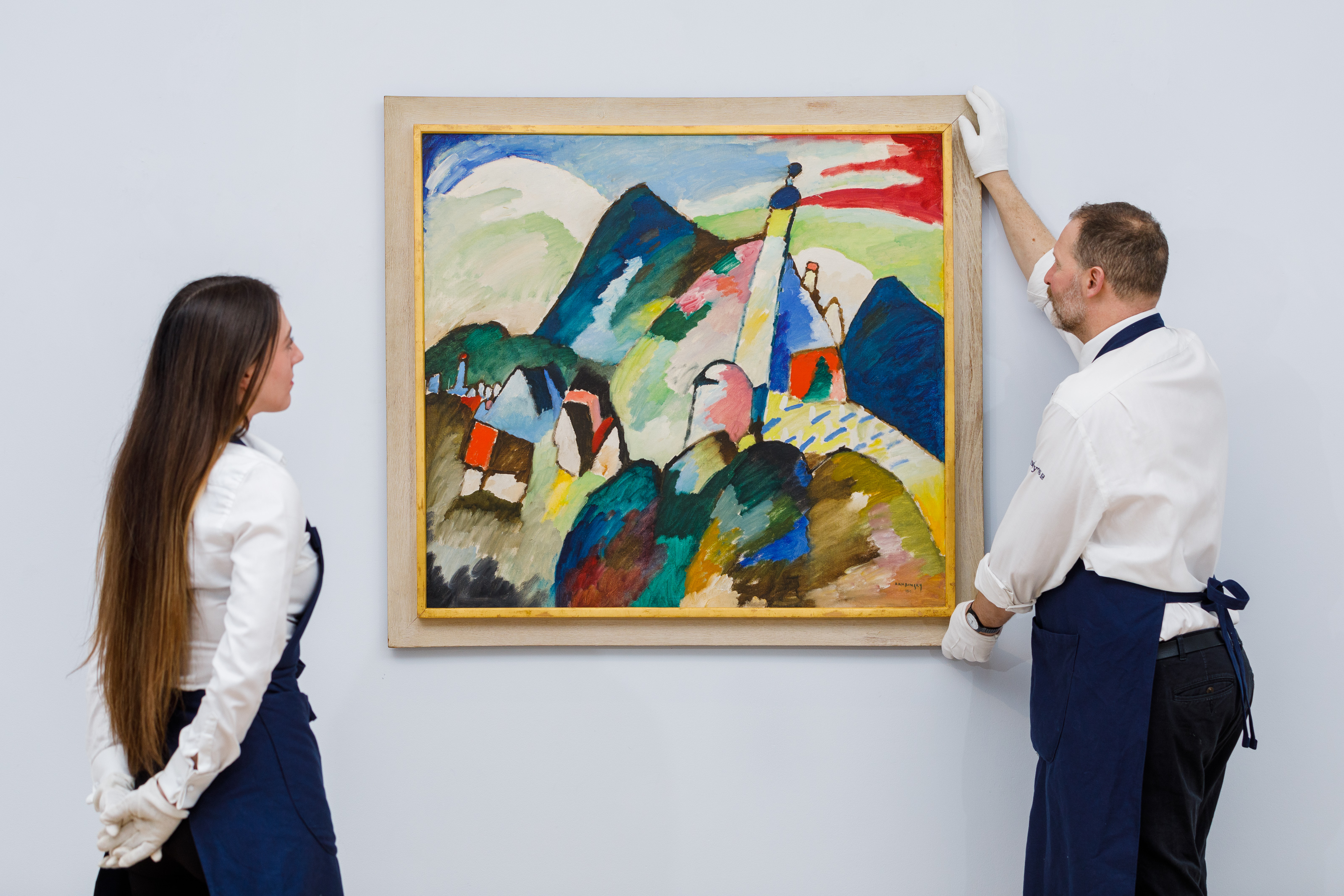 Painted during a transformative moment for the artist, Murnau mit Kirche II encapsulates the very beginnings of the revolutionary abstract language that later underpinned Kandinsky's career.
Munch's seminal four-metre-long painting, Dance on the Beach (The Reinhardt Frieze), sold for £16.9 million, placing it among the top ten prices ever achieved for the artist at auction, all of which have been realised at Sotheby's.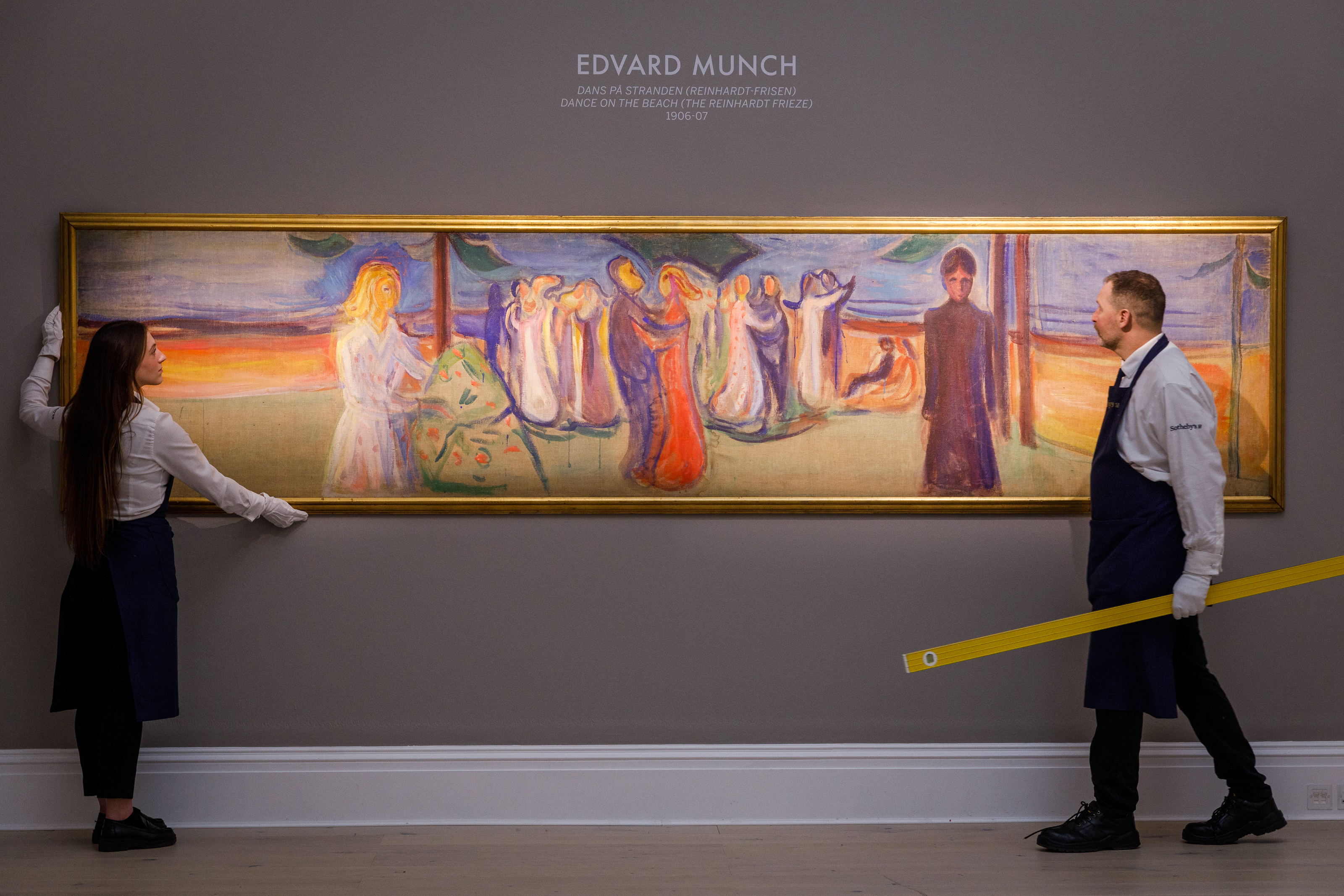 "Since then, Sotheby's restitution department has worked with many heirs and families to reunite them with their stolen property and, at the same time, to help re-tell their stories and celebrate their lives."
Sotheby's two sales of modern and contemporary art on Wednesday achieved a combined total of £172.6 million – an increase of 15% on the auction house's equivalent sale last June.