The Prince and Princess of Wales received a warm welcome as they arrived at the 2023 Bafta awards ceremony and were told of the late Queen's support for the academy.
William, who is president of the British Academy of Film and Television Arts (Bafta), and Kate shook hands with representatives and spoke about their work at the event in London's Royal Festival Hall on Sunday.
The couple met Bafta chairman Krishnendu Majumdar, chief executive Jane Millichip and chairwoman of the Bafta film committee Anna Higgs ahead of the ceremony.
They were told how the Queen had been a great "supporter" of the arts, and a pre-recorded feature praising the late monarch's patronage of the industry was shown to guests during the show.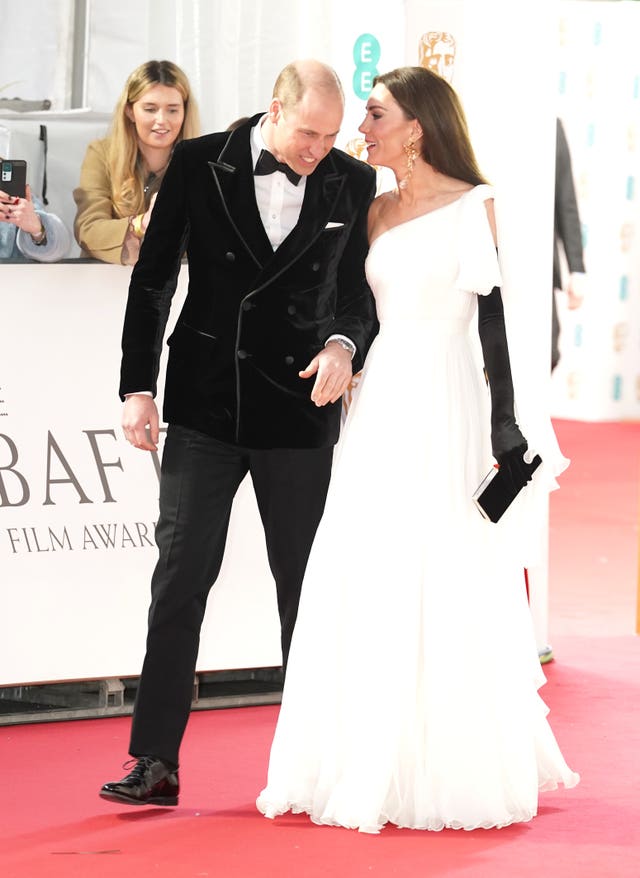 He praised Ms Millichip for handling her position well despite being made chief executive in a "baptism of fire".
The last Bafta ceremony the prince and princess attended was three years ago, with the 2021 event postponed due to complications related to the pandemic.
During the ceremony, a pre-recorded tribute was paid by Dame Helen Mirren, who played the late monarch in the 2006 biopic The Queen.
William and Kate watched from the centre of the front row as Dame Helen said: "Cinema at its best does what Her Majesty did effortlessly – bring us together and unite us through a story.
"Your Majesty, you were our nation's leading star."