Claudia Winkleman has revealed that her latest presenting project is a "lovely one-off" that could not continue in any other form.
The 51-year-old presenter is set to host The Piano, a new show for Channel 4 searching for Great Britain's most talented undiscovered pianists.
Speaking ahead of the series, which sees Winkleman joined by Chinese pianist Lang Lang and pop star Mika, she said "things are allowed to happen once" and dismissed any prospect of further series of the programme.
"Things are allowed to happen once and just be a lovely piece of telly and shine the light on this instrument and these wonderful people.
"It has to be a lovely one-off. And that's OK. That's a joy in itself."
The show will see everyday pianists sit down to play in London St Pancras, Leeds, Glasgow and Birmingham stations, unaware that chart-topper Mika and Lang Lang, one of the most famous solo pianists in the world, are secretly watching and assessing their performances.
The final will bring together four pianists, one from each station, at London's Royal Festival Hall, where they will deliver solo performances in front of an audience.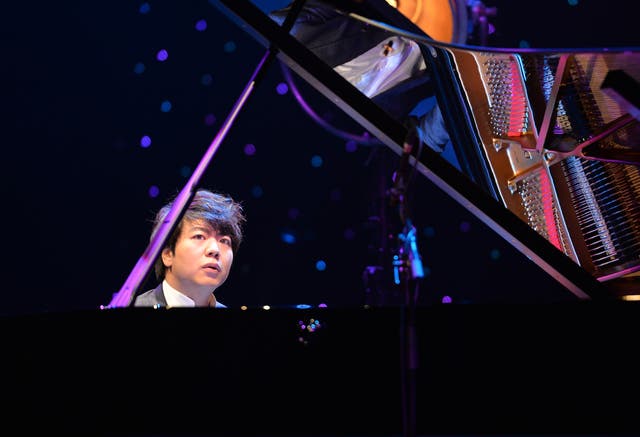 "I tried to learn the trumpet as a kid and it lasted about four minutes. I couldn't get a note out."
Asked if presenting the show has inspired her to learn to play the piano, she added: "Don't be ridiculous. I can't spell chord."
Contestants on the show are set to include nonagenarians who have been playing for 80 years and 12-year-olds who have never played in public before, as well as a number of people who learned during lockdown.
A player with no sight who has mastered Chopin will also feature.
Winkleman also spoke about the impact of the programme's locations, saying: "The reaction was fascinating because it also depended on the 12:10 to Manchester.
"A couple of pianists made people extra late. Somebody was like, 'I've got to catch a train', and they went, 'No, I'm just going to stay here'.
"It reminded me of that scene in the film Forrest Gump when he says, 'Isn't this your bus?' and she says, 'There'll be another'. But it was an authentic process."