James May has described Jeremy Clarkson's article about the Duchess of Sussex as "creepy" but said he is in favour of free speech and "allowing the haters to hate".
The 60-year-old, who presents The Grand Tour with Clarkson and Richard Hammond, brushed off speculation that the Amazon Prime Video show is under threat following Clarkson's column in the Sun newspaper which drew accusations of misogyny and became the Independent Press Standards Organisation's (Ipso) most complained-about article.
Clarkson, 62, said he "hated" Meghan and had dreamed of her being paraded through British towns and publicly shamed, adding that "everyone who's my age thinks the same way".
The Sun later apologised and said it regretted the publication of the column, while Clarkson said he had emailed the couple on Christmas Day to say his language had been "disgraceful" and he was "profoundly sorry".
May, who presented Top Gear on the BBC with Clarkson before they moved to The Grand Tour, told Martha Kearney on BBC Radio 4's Today programme: "To be brutally honest, I didn't read the thing because I was away. Is that a terrible thing to say?
"Somebody pointed out to me that he said something like 'all people my age think the same way' – well, I would like to go on the record and say I don't. I'm only a couple of years younger than him."
After Kearney read out parts of the article, May replied: "Yes, I wouldn't have written that. I think it sounds a little bit too creepy, but I'm also very much in favour of free speech and allowing the haters to hate so we can see what they have to say."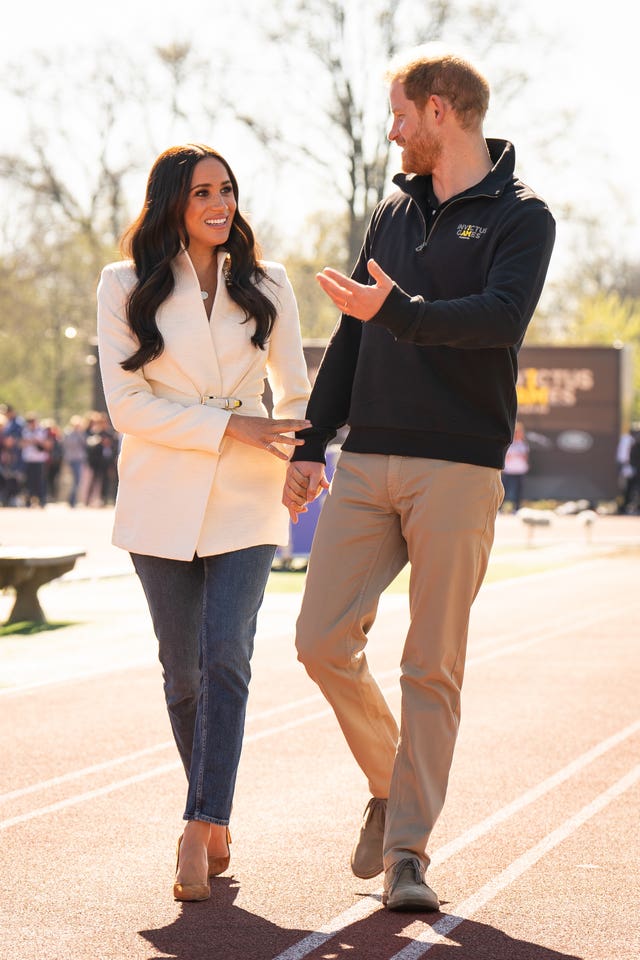 May also said he thinks the default speed limit should be changed to 20mph but that, in addition, there needs to be a "change in attitude" from motorists.
He said: "I live in Hammersmith in west London, which is an area where people seem particularly fond of just sort of running out into the street without looking, which is their prerogative because they're people, not machines.
"But 20mph is plenty fast enough and 30 (mph) does feel too fast. And, to be honest, if you could go around somewhere like London or Manchester or Birmingham at a constant 20mph you'd be absolutely delighted.
"I do a lot of cycling as well around London and I think we can become over-obsessed with things like rules, street furniture, signage, traffic lights and so on.
"I think all these things, ultimately, are cured by a change in attitude, not a change in signage or infrastructure or colours or anything like that.
"That might be a stepping stone to ending road sectarianism and making towns and cities nicer places for everybody to travel around in. But I think, ultimately, it is about, well, a mindful attitude."
Clarkson presented Top Gear between 1988 and 1998, then more prominently between 2002 and 2015, but was dropped by the BBC after an altercation with a member of production staff.
He, May and Hammond then moved to Amazon Prime Video to make The Grand Tour, which first aired in 2016.
The second series of the broadcaster's popular programme Clarkson's Farm, which documents the highs and lows of running his farm in Oxfordshire, is set to launch on February 10 on Amazon Prime Video.