Two second-half touchdowns from Jalen Hurts saw Philadelphia Eagles overturn a 10-point deficit to beat Kansas City Chiefs 21-17.
The win lifts the Eagles to 9-1 and exacted a modicum of revenge for their defeat by the Chiefs in the Super Bowl.
The Chiefs had opened a 17-7 lead by half-time as Patrick Mahomes found Justin Watson and Travis Kelce with a pair of touchdown passes, either side of a four-yard touchdown run from D'Andre Swift for the Eagles.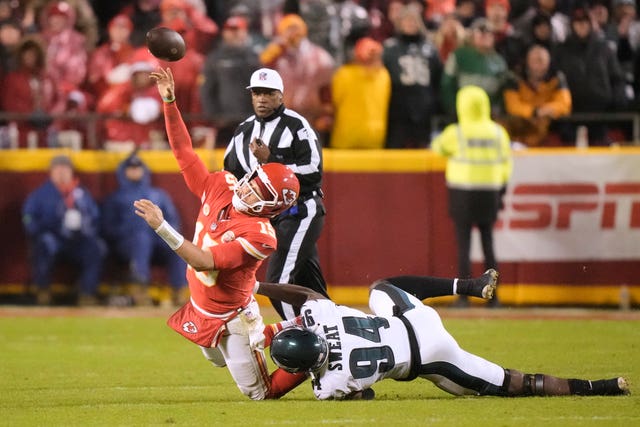 Kelce fumbled near the line as they pushed to extend their advantage and Hurts, who threw for just 150 yards, made them pay with his second running touchdown.
The Chiefs still had a chance in the final moments, but Mahomes went through the hands of Marquez Valdes-Scantling to deny them the winning score.