Women's world champions Spain have been plunged into further chaos after players refused call-ups to their latest squad.
Fifteen World Cup winners were included in the squad for the Nations League games against Sweden and Switzerland, despite saying they would boycott international duty.
A group of 81 players, including all 23 members of the World Cup squad, indicated three weeks ago that they would not play for Spain again while Luis Rubiales remained Spanish football federation (RFEF) president as a result of his behaviour at the final.
Amid increasing pressure, Rubiales finally resigned from his post last week, but 39 players, including 21 World Cup winners, released a statement on Friday saying that was not enough to trigger their return to national-team duty.
The players said they were not yet "in a safe place" to return and that the problems at the RFEF ran far deeper than Rubiales.
However, despite their pledge to boycott, many were still named in Monday's squad by new head coach Montse Tome, who said Hermoso had been left out for her own protection.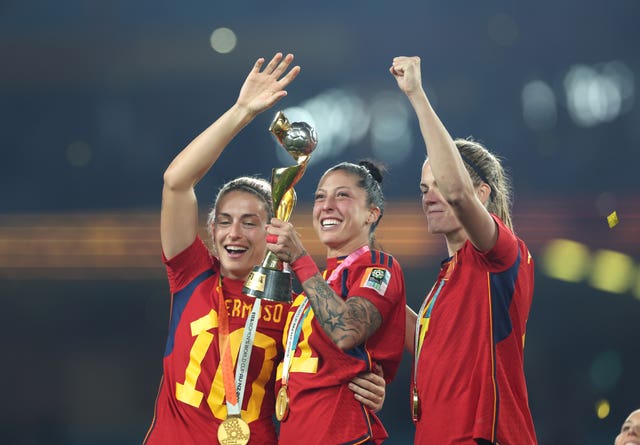 "During the days following that statement, we want to make it known to the public that nothing different has been transmitted to any member of the RFEF, so we expressly ask that the information transmitted publicly be rigorous.
"As elite professional players and after everything that has happened today, we will study the possible legal consequences to which the RFEF exposes us by putting us on a list from which we had asked not to be called for reasons already explained publicly and in more detail to the RFEF, and with this make the best decision for our future and for our health.
"It does seem relevant to us to point out, in this sense, that the call has not been made in a timely manner, in accordance with article 3.2 of annex one of FIFA's regulations on the status and transfer of players, so we understand that the RFEF is not in a position to require us to go."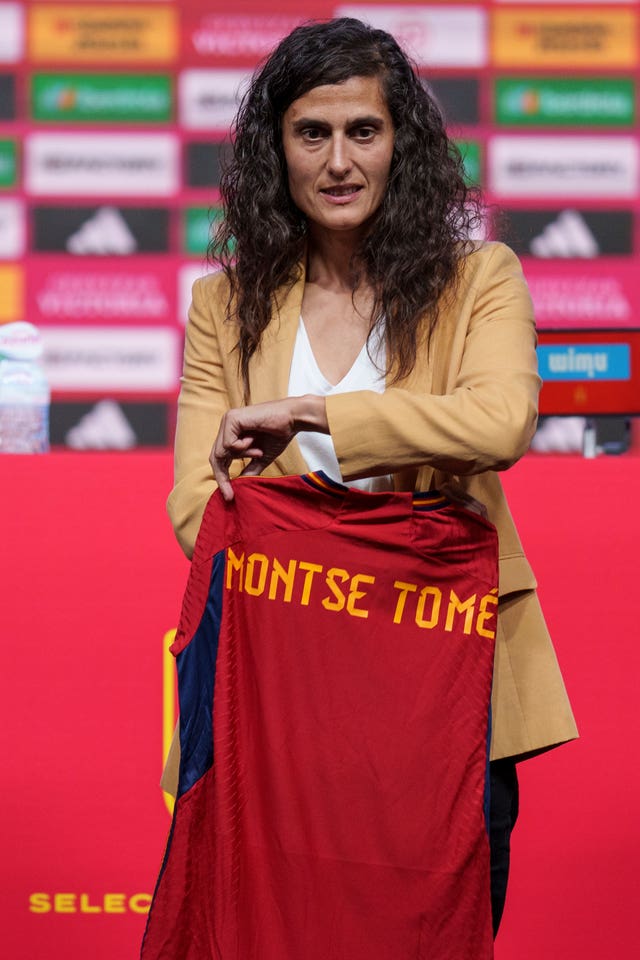 "We stand with Jenni," she told a press conference. "We believe that the best way to protect her is like this, but we are counting on Jenni.
"It's the start of a new phase, the clock is ticking. There is nothing behind us and we really want to connect with these players."
Tome had been due to name her squad on Friday, but the announcement had to be delayed.
Barcelona's Mapi Leon and Patri Guijarro, who were not included in Spain's World Cup party after signing a letter protesting against former manager Jorge Vilda, who was sacked during the fallout of Rubiales' actions, were included in Monday's squad.