Tottenham acting head coach Cristian Stellini has expressed his hope that Fabio Paratici will return to football in the future and insisted everyone deserves a second chance.
Paratici resigned from his role as managing director of football at Spurs on Friday morning after his appeal against a 30-month ban from the sport was upheld on Thursday.
While the Sports Guarantee Panel at the Italian National Olympic Committee accepted Juventus' appeal against their 15-point deduction for allegations of false accounting and have ordered a new trial, Paratici's two-and-a-half-year suspension by the FIGC Court of Appeal remains.
The Italian had already temporarily stepped away from his duties at Spurs on March 31 when FIFA extended his ban globally but he has now officially departed the Premier League club.
"He's a man who works with passion. I hope for him (to come back)," Stellini said ahead of Sunday's trip to top-four rivals Newcastle.
"I am very close to him on a human level and I hope for him he will be back but it's not my decision, it's the decision of Fabio. Also, the judgment is not finished.
"He could come back. I think also the judgment is not finished. There is another part of the case and he has to wait and do his best to come back soon.
"All people deserve to have a second chance in their life. This is important for everyone but you have to work hard and be the best possible you can."
Stellini will know only too well the difficult place Paratici currently finds himself in after he was forced to serve his own ban from football in 2012.
After spending time away from professional football working with refugees and asylum seekers in Turin, Stellini eventually returned to coach Genoa's youth team before a short stint in charge of Serie C outfit Alessandria was followed by a successful spell as Antonio Conte's number two at Inter Milan.
Stellini explained: "I work a lot on myself because if something happens, you have to react and be better in the future.
"I wait for my moment in that time and I analyse why I was in that moment and the way to be better in the future, to not have the same problem.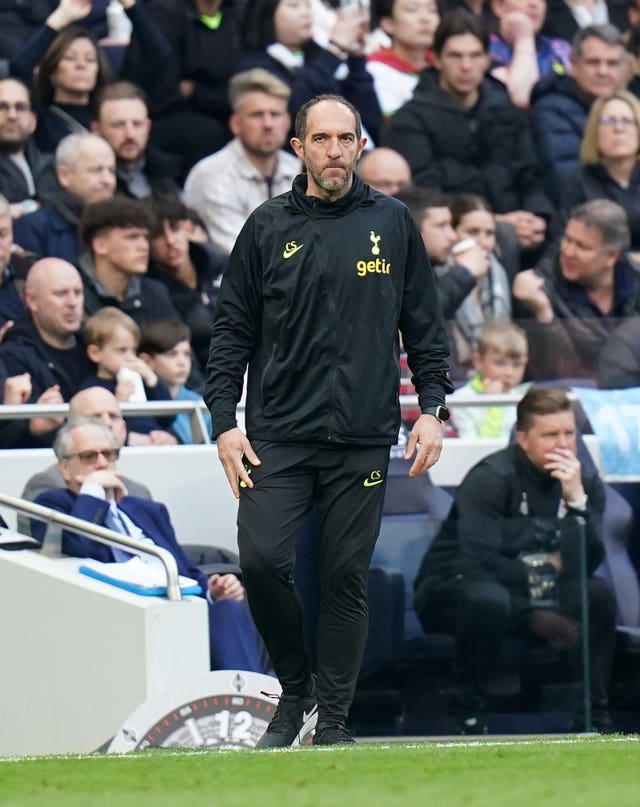 "I thought in that moment it was too much for me and I made a step back to analyse if football was what I want to do 100 per cent – and I decided it was. I fight and I work again. I think I am trying to do my best every day."
Meanwhile, Stellini does not expect Paratici's exit from Tottenham to affect his own position.
The 48-year-old still expects to take charge of Spurs' final seven matches this season.
"Yes, they said my task is to finish the season. This is my task," Stellini added. "I'm ready to do everything."