Bruno Saltor said he "could not ask for more" from his players after the interim Chelsea manager oversaw a frustrating goalless draw against Liverpool in his first match in charge.
There was little to suggest much had changed in the 48 hours since Bruno replaced Graham Potter, who was abruptly sacked on Sunday after failing to turn around the team's ailing fortunes.
Potter's spell in charge had been dogged by the inability of his team to score, with Stamford Bridge having seen the fewest goals of any Premier League ground this season, and that trend continued against a Liverpool side who dug in and thwarted Chelsea.
That intensity dwindled after half-time as the game petered out into a fifth scoreless game for Chelsea at home in 2023.
They had goals from Reece James and Kai Havertz ruled out by VAR as fortune refused to turn in their favour.
However, Bruno believed his players showed heart and was eager to play up their efforts in the wake of Potter's sudden departure.
"We created enough chances to win the game," he said. "Two goals disallowed. The boys gave everything, they played with their heart. You can't ask for more.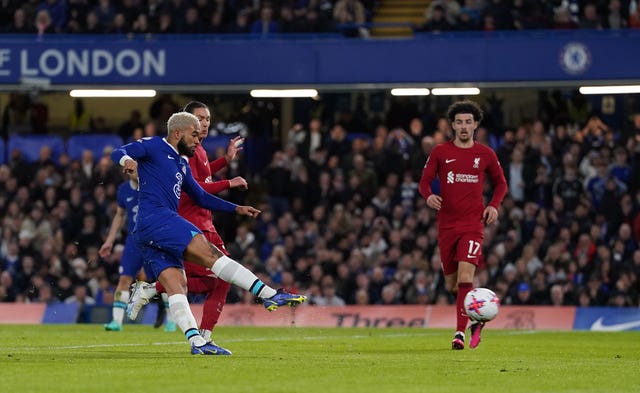 "Sometimes when one (chance is missed, others) after is a consequence. We just need to keep helping the boys. They've been going through a lot as well. It's been a tough season for them.
"I know they miss chances. But what the they could affect the most was the attitude and the effort, that was there.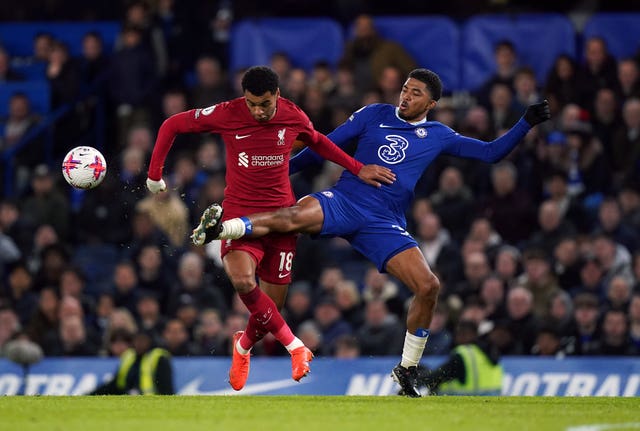 "It's been really difficult for them. It's not the first time they been in this situation this season. As a player you invest a lot in the manager. There's been good relationships with Graham and the players. The players have suffered as well."
Bruno was unexpectedly thrust into the manager's seat after Potter's departure, having joined Chelsea alongside him from Brighton in September.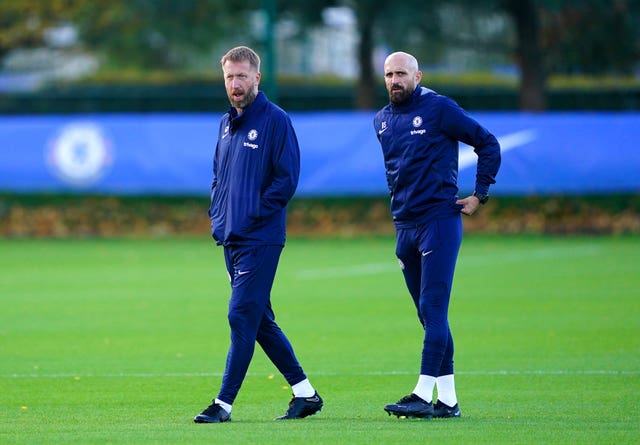 "It was difficult to enjoy," he added. "Really difficult. Sad, disappointment. But I've just been trying to focus on being the best version of myself, trying to help the boys, be supportive, and just focusing in hour after hour, day by day."
With Chelsea having embarked on a thorough process with no set timescale in the search for Potter's replacement, Bruno was unable to say whether he expects to still be in charge for the team's visit to Wolves on Saturday.
"As it stands I expect to go home and rest, focus on day by day," he said. "The owners know the staff are going to be as professional as we can, to represent this club as best we can. We know the standards here."
Liverpool boss Jurgen Klopp, whose team have suffered their own travails and had lost their previous three in all competitions, was satisfied that his players put in the effort required to stop the rot.
"I don't expect us to have no confidence, but I know we have to put the hard work first. It's not a situation where you go out with backheels and one-twos. We have to fight through. I know that's not what people want to hear, but you cannot change that.
"I saw a really good attitude from my team tonight and that's what I wanted to see. This is the basis for the rest of the season."