Pep Guardiola has urged Kevin De Bruyne to focus on the "simple things" to get back to his best.
The Belgium playmaker has not been at his most dynamic as Manchester City have struggled to match the high levels of consistency they have produced in recent years.
It remains relative, with the inspirational De Bruyne still having registered 17 assists in 34 appearances in a side chasing three trophies this term – three more assists than he managed in 45 games last season.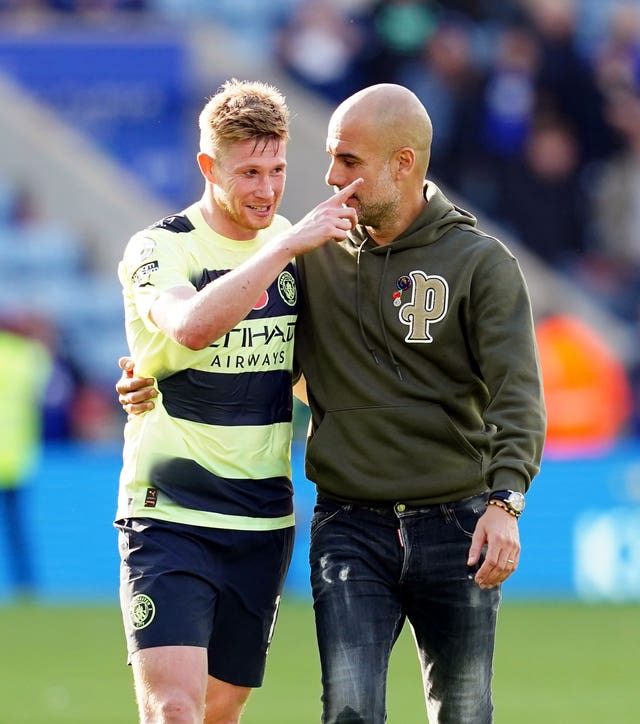 Guardiola said: "It's been a difficult season, I would say, for all of us, me included, (because of) the World Cup and many things.
"I'm not going to discover Kevin. Kevin has an ability to do it. What I'd like – I spoke many times to him – is to go to the easy principles and do it well.
"He has an incredible ability to make an assist, to score goals and see passes like no-one else, but I always have belief they will increase and will get better when the simple things, like don't lose the ball, the mobility, the incredible capacity to be active in the movement, to do it again better and better, the rest will come along.
"It's like Erling (Haaland). I don't want him to just score goals and the rest I don't care. He will score and he will be involved in the game.
"With Kevin it's the same. When the simple things are done perfectly and we are in the right moment, the actions to create incredible passes that he – only he – can find, it will be easier, it will be better."
Guardiola was speaking at a press conference to preview City's Champions League last-16 second leg against RB Leipzig on Tuesday.
For his part, De Bruyne insisted he would always strive to hit the highest possible standards and had no thoughts about whether he might have to adapt his game, or even play in a different position, in the future.
The 31-year-old said: "I'm a perfectionist. Whatever I do in football or life, I will always want it to be 100 per cent.
"In that regard, if the time would come, that is something I would think about but it's not necessarily now.
"If I think about it at this particular time I would like to stay as high as possible, for as long as possible, but that isn't only my decision."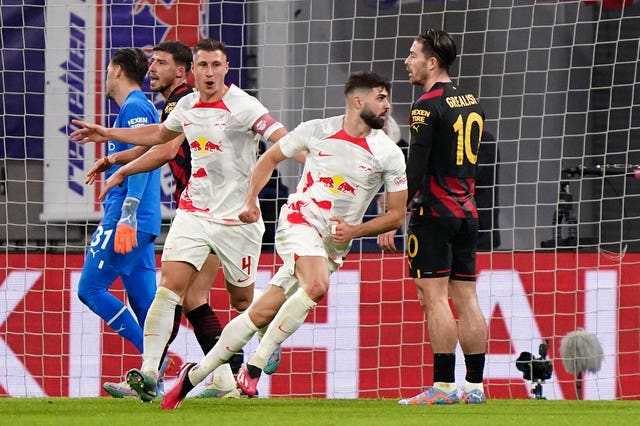 He said: "Always I believe in 'transition' games, it is always (the toss of) a coin. It can go in your favour or (not) but it is a knockout game and maybe we need to break more of the game, maybe we don't.
"We will see. In the end the game will dictate what we have to do. We'll try to adjust a few things that will maybe help us to have more control and play a bit better."