Mercedes vowed they "won't panic or make knee-jerk reactions" as they look to recover from their miserable start to the new Formula One season.
Lewis Hamilton was fifth and team-mate George Russell seventh in the season-opening race in Bahrain as Mercedes trailed home well adrift of Red Bull, who claimed a one-two through Max Verstappen and Sergio Perez.
Both Hamilton and Russell finished more than 50 seconds behind winner Verstappen, who made an ominous start to his bid for a third successive title and raised further questions as to whether the Silver Arrows – who won a record eight consecutive Constructors' Championships up until 2021 – can mount a challenge this year.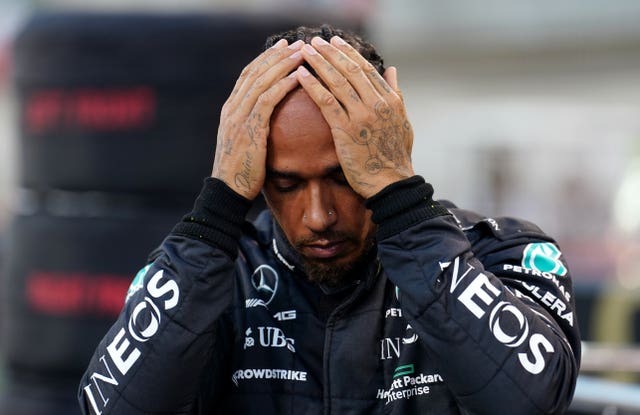 With the team now preparing for next weekend's Saudi Arabian Grand Prix, Mercedes on Saturday published an open letter to fans admitting they had been "hurt" by their showing in Bahrain while also issuing a rallying cry to all supporters.
The letter read: "Bahrain hurt. It hurt each one of us, who head into every season determined to fight for world championships.
"We won't panic or make knee-jerk reactions. In a spotlight as fierce as F1, people are quick to point fingers, or look for scapegoats. But you know us better than that.
"First, we are working urgently and calmly to build our recovery plan, focusing on what needs to happen short term, medium term, and long term to win.
"Second, we will keep our heads held high – and take this journey step by step, together. We are Mercedes. We know the standards we aspire to, and nobody is flinching when we look at the mountain we must climb.
"Third, we will be calling on each one of you, too, to power us to the front. Whether you're offering criticism or support, there's a right way to do it – and a wrong way.
"We want our online community to be a safe space full of healthy debate, where people treat others and are treated with respect – be they team members, Mercedes fans or rival fans."