Lewis Ludlam has endorsed the promotion of "mad dog" Ellis Genge to England captain after recalling a bruising battle against the Bristol prop as a teenager in schools rugby.
Genge has been entrusted with the leadership duties after Owen Farrell was demoted to the bench for Saturday's penultimate round of the Guinness Six Nations against France at Twickenham.
It completes the fiery 28-year-old's rise from Bristol council estate to the pinnacle of the English game and in Ludlam he has a team-mate who will relish following him into 'Le Crunch'.
"Ellis is a brilliant skipper. He plays with his heart on his sleeve," Northampton flanker Ludlam said.
"When he talks it's convincing, people can get behind him. He's someone you want to battle for, someone you want to fight for.
"He always puts his body on the line and he's a good mate of mine, so the opportunity to follow him into battle is something I'm looking forward to.
"I remember playing against him when we were 14 years old – and he's not somebody you want to play against.
"He was a mad dog. He was playing number eight, I was playing number seven. He was running over a few of the little ones.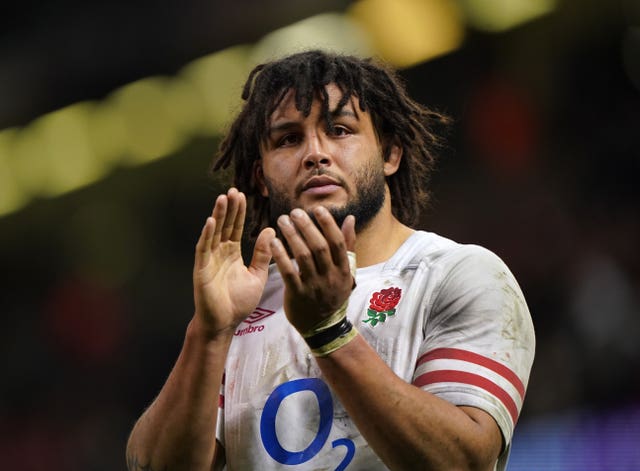 "We've played against each other for a long time and we've got a mutual respect for each other. We're very close off the pitch, but when we play against each other we're usually at each other's necks.
"When we get the chance to pull on the jersey together he's got my back and I've got his. Him letting me know that gives you that little bit extra to go and put your body on the line for him.
"The fact you've got someone who will pretty much go to the death to win games with you is exciting."
Genge has developed into England's most effective carrier and is the pack's main source of hard yards, but Ludlam sees his growing maturity as equally an important strength.
"Ellis has always been emotional and aggressive, but his ability to control that now and use it in the right way is a real talent of his," Ludlam said.
"He has definitely got control of his emotions way, way better because I remember him being bit of a loose cannon.
"The impressive thing is, he knows when to flick it on and when to flick it off. You see him when he's carrying the ball, he has got that horrible doggedness inside of him and it's emotional.
"In between gaps in the game, his ability to bring himself down and speak and get his messages across is something that has been really impressive, over the last three years especially."