Cambridge rower Seb Benzecry predicts the absence of Olympians in this year's Boat Race will pull the 194-year-old British tradition back to its "pure" varsity roots.
Last year's edition boasted 13 athletes who had been to a Games, while the upcoming event on March 26 will feature none across either the men's or women's crews as international athletes set their sights on qualifying for next summer's Olympics in Paris.
That, believes PhD student Benzecry, is something spectators should eagerly anticipate when the blue boats take to the water in 20 days' time to carry on the legacy begun by former schoolfellows in 1829.
"It's a real battle between students who just love the sport and have dedicated a huge amount of time to it over the years," he told the PA news agency.
"It's a very pure kind of contest. It's quite a young crew, relatively inexperienced, we don't have any international superstars like we have in the past. That's characterised our boat in the sense that there are no egos.
"Everyone's there to just try and make the boat go as fast as possible and everyone is really happy to be there."
Briton Benzecry, who will occupy the four seat, was part of the Cambridge crew who beat Oxford in 2021 in a subdued affair moved to Ely due to the pandemic – just the second time since 1845 the men's race was held away from the traditional Thames.
He had a taste of the famous four-mile Putney-to-Mortlake course last year in the reserves boat and will be among the more experienced members of a crew hoping to reclaim the trophy after Oxford snapped Cambridge's three-year winning streak last time out.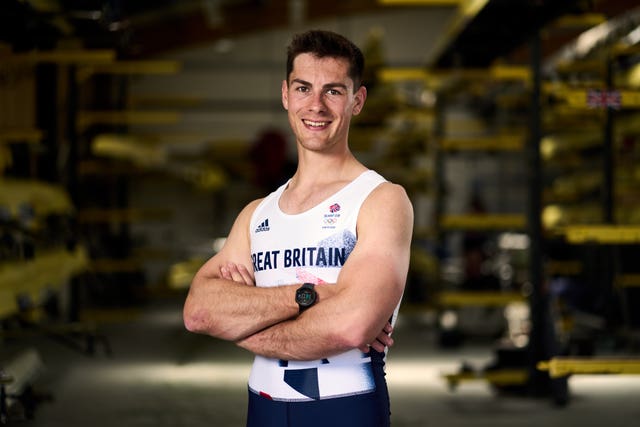 "They were a central part of the squad," explained Benzecry. "Because of that proximity to them you pick up a huge amount.
"Their work ethic, their consistency, that really set them apart. Those of us who carried on from last year, those of us who are still around, really tried to sort of take lessons from that and incorporate a lot of their philosophies into the way we trained this year."
Both crews, announced alongside their women's counterparts at London's Apothecaries' Hall on Monday, feature only four men with past blue boat experience, while Cambridge's Caoimhe Dempsey will be the only woman from either university to have taken part in the marquee race.
The 36 athletes represent nine nationalities, including a number of dual citizens.
Canadian Alex Bebb, who was in the unsuccessful Oxford blue boat in Ely, is thankful to have another turn in the two seat after "training in terrible makeshift tents in the garden" as a result of Covid that year.
This time Bebb's team have had plenty of opportunities to bond in advance of the big day and he agreed that though Oxford will be without the services of Olympians Angus Groom and Charles Elwes, who claimed respective silver and bronze medals in Tokyo, this year will feel just as special.
"I think a good word for it is wholesome," he added.
"I think everyone on the team this year really came together quite well. One of the things you see is no one has a big ego. No one's got crazy accolades ahead of time, but everyone is really eager to buy into the process and do what they can."