Two-time Olympic champion Nicola Adams remembers being told she was "too pretty" to be a boxer.
More than a decade after her historic performance at London 2012, where Adams became the first-ever woman to win Olympic boxing gold, the 40-year-old can still recall moments others tried to discourage her from even trying.
"I think my biggest struggle was being in a male-dominated sport," Adams told the PA news agency.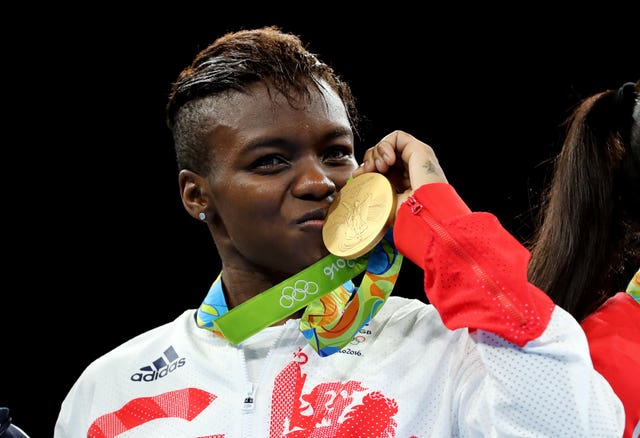 "It's so silly. I just think there should be no space for those kind of comments in sport. I just never understood why. A woman should be able to do whatever she wants to do, whatever sport she wants to do. It should be all about having fun and enjoying the sport, rather than having to think about the way you look or what your gender is."
The Leeds native got into boxing by accident. Unable to find a babysitter, Adams' mum took the then- 12-year-old and her brother down to a gym and set up an inadvertent date with destiny.
Despite constantly being told "women can't box," Adams never looked back, recalling: "The more I heard that, the more it made me motivated."
She added Commonwealth flyweight gold to her collection in 2014 before defending her Olympic title at the 2016 Rio Games, the same year she became world flyweight champion in Astana.
She retired with an undefeated record three years later after winning and retaining the WBO world flyweight belt.
Adams is working with This Girl Can, which on Tuesday released an 'enjoyment gap' study revealing 2.4 million fewer English women than men enjoy sport and physical activity.
One area of focus is safety, with one in five survey respondents (22 per cent) noting they were concerned about sexual harassment when doing sport and physical activity, a statistic that almost doubled (41 per cent) when outdoors in the dark. Three in 10 said they have experienced harassment first-hand.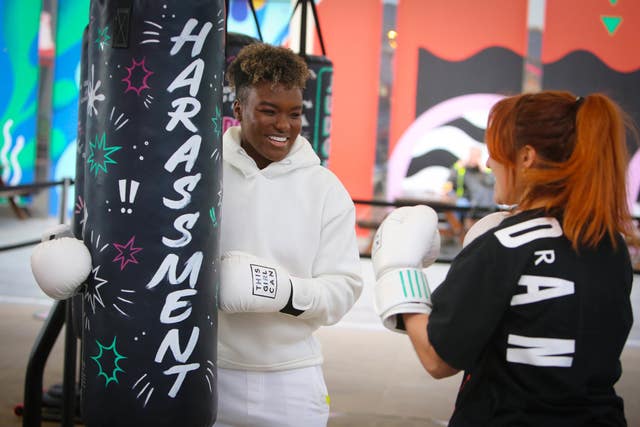 In June 2021, former Metropolitan Police officer Wayne Couzens pleaded guilty to the murder of 33-year-old Sarah Everard, who was abducted when walking home from a friend's house in south London. Earlier this month, David Carrick, another ex-Met officer, was sentenced to at least 30 years behind bars for sexually assaulting a dozen victims.
Sport England marketing director Kate Dale – who leads This Girl Can – said those incidents are likely to have influenced some women's attitudes.
She said: "There's no one solution to all of this because of years and years of culture and behaviours and attitudes. I think it's about chipping away at it as much as we can.
"What's good is we're talking about it more than we ever have, women and men. This is not just for women to solve. I think we are in a better space for tackling it and the fact that we are having practical conversations, and I think we see at the local authority level, they're taking it seriously and looking at what they can do."