Pep Guardiola has revealed he rushed to Manchester Arena after hearing his wife and daughters were caught up in last year's terror attack.
The Manchester City manager received a frantic phone call from wife Cristina, who, along with daughters Valentina and Maria, was at the Ariana Grande concert that was targeted by a suicide bomber in May 2017.
Guardiola told BBC Radio 5 Live: "I was at home with my son and my wife and daughters were there. At the end we were lucky. Unfortunately (there were many) people who suffered.
"She called me but immediately the line broke. She told me, 'Something happened and we are running, but I don't know what happened,' and the line broke. We tried to call her again and it didn't work.
"We went to the arena. After five or six minutes she called me again and said, 'We are out, we are out'."
Twenty-two innocent people were killed in the attack and hundreds injured.
Guardiola, who was coming towards the end of his first year in Manchester, felt the city's response to the tragedy showed the best of humanity. He believes more of that attitude would help the world deal with other problems, such as the refugee crisis.
"Of course it is not about everyone come here, but they have to try to do it. People are dying, it needs open arms to go in there and try to help them."
Guardiola, who led City to the Premier League title with a record points haul last season, has developed a close bond with the city.
He said: "I will be Mancunian for the rest of my life. I will be a Manchester City fan and it will be impossible to train another team in England like Manchester City because I feel beloved from the people here.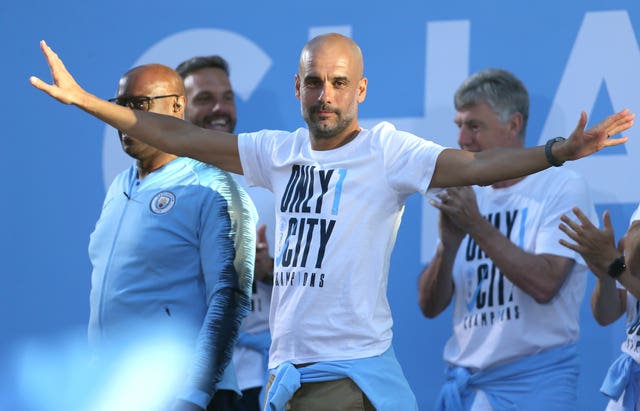 Guardiola was speaking in a wide-ranging interview which will be aired in full on 5 Live on Thursday evening.
He also discussed his love of music, his favourite songs, his childhood, his influences, his sabbatical in New York, his respect for Johan Cruyff and social meetings with Sir Alex Ferguson.
Ferguson, then coming to the end of his reign at Manchester United, dined with Guardiola in New York in 2012.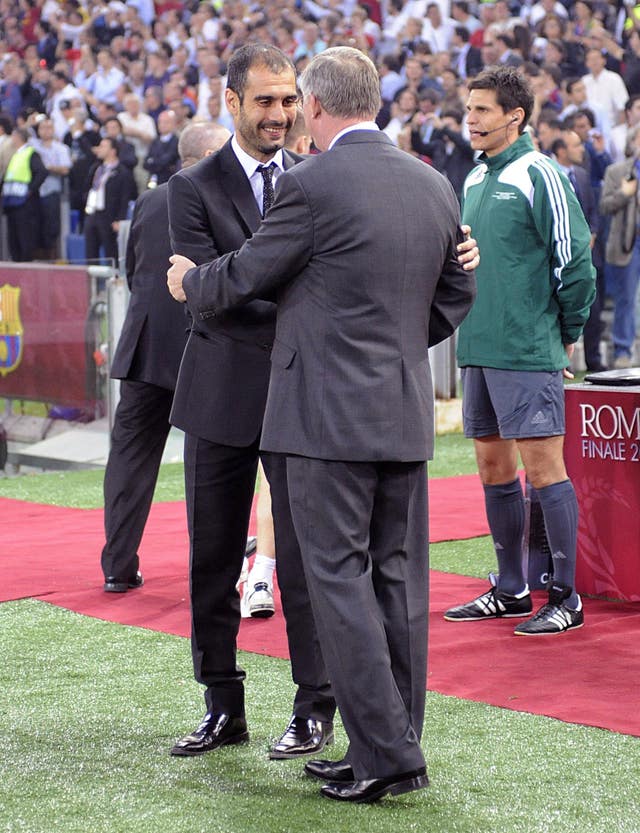 Ferguson underwent emergency brain surgery earlier this year, but is now recovering well and has been back to Old Trafford.
"When I saw him with the crowd clapping – how they loved him, he deserved it," said Guardiola. "I'm so glad he's coming back and going well."
Guardiola has chosen to live in Manchester city centre rather than in the suburbs.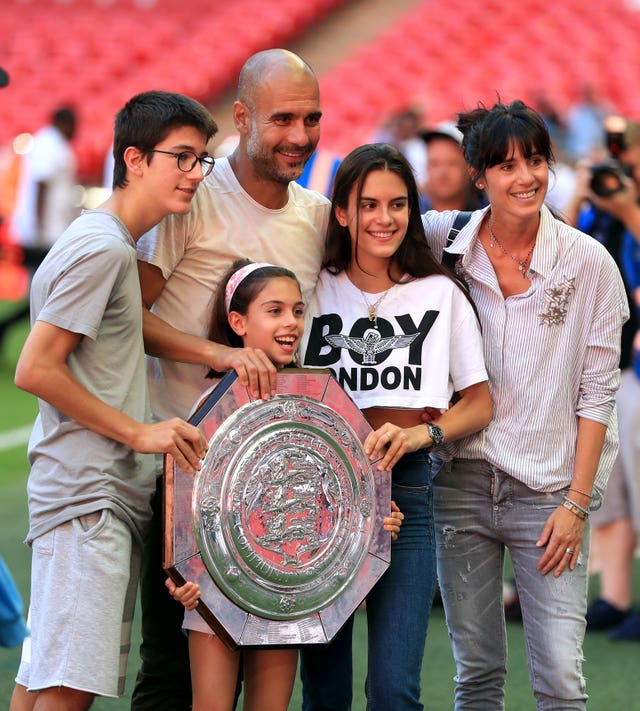 "I don't live alone. I live with my wife and kids. It is much more comfortable. We like to live in the city, in the middle."
Guardiola finds home as the best escape from the intensity of his job.
He said: "It's the only place where I can do whatever I want and be free. I can do silly and stupid things there and not be judged."