Croatia coach Zlatko Dalic joined Luka Modric in accusing the English press of underestimating his team ahead of their World Cup semi-final win over the Three Lions – then showed his confidence in his players by naming the starting line-up for Friday's Nations League meeting between the two sides.
England take on Croatia in Rijeka on Friday night just 93 days on from last-four heartbreak in Russia as Dalic oversaw a 2-1 extra-time victory.
After the game in Moscow, golden ball winner Modric hit out at journalists and pundits for writing off Croatia, who went on to lose to France in the final.
The Real Madrid midfielder repeated those claims as he spoke on the eve of the game at Stadion HNK Rijeka – a match that will be played behind closed doors.
And Dalic followed suit when asked about Modric's comments as he addressed the gathered media.
"I would agree with Luka that we felt a little underestimated by the English media, not the head coach or the players," he said.
"There's always a level of respect between the teams. You always need to respect your opponent but also have a self-belief in your team and your possibilities."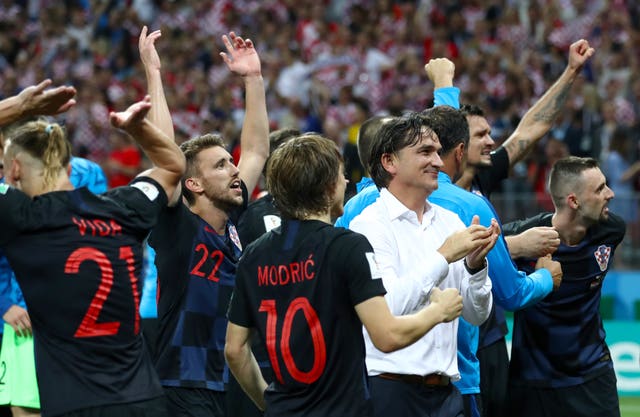 "When I said that after the game, it wasn't meant to be the players or the head coach but more in regards to the media and some commentary we could read or watch," he said.
"We felt a bit disrespected, not appreciated as much as we deserve. It was extra motivation for our team, even in a World Cup semi-final when you don't need extra motivation. That's how we felt. That's how I felt."
"We have some injury issues," he said. "Several players who can't play tomorrow, so we need to come up with the best possible solutions.
"We have (Andrej) Kramaric and (Ante) Rebic available, who weren't with us last month against Portugal and Spain.
"I can tell you the line-up: Livakovic in goal, Lovren and Vida at the back, Jedvaj and Pivaric at full-back. Kovacic, Rakitic and Modric. Perisic, Rebic and Kramaric as forwards.
"I think it's a really good line-up. We can perform well tomorrow."