Ross Barkley believes he is a greatly improved player and is ready to show what he is capable of with England.
The Chelsea midfielder, who has 22 caps, is back in the Three Lions squad after an 18-month absence as part of the group preparing to take on Croatia and Spain in the UEFA Nations League.
Barkley did not play when last selected by England boss Gareth Southgate in March 2017, with his last international appearance coming under Roy Hodgson in May 2016.
And after having a limited impact last season, when he was troubled by injury, he has been far more prominent this term under Maurizio Sarri, who succeeded Antonio Conte as Blues boss over the summer.
The 24-year-old has played in all but one of Chelsea's games so far in 2018-19, and on Sunday he scored and provided an assist in the 3-0 Premier League win at Southampton.
Barkley told a press conference at St George's Park on Tuesday: "I've come through a difficult spell at Everton, I've learnt a lot while I have played for England over the years, and right now I feel like I'm fully ready to show what I'm capable of.
"Maybe I used to have a lot of things that played on my mind and I used to overthink about things. But now I'm fully aware of what I can add to this squad and what I can bring to the Chelsea side. I've got a lot of confidence in my ability now, and I feel like I'm going in the right direction.
"I believe I'm a much better player than the one previously that played for England. I understand football a lot better.
"The chance is there, it's not too late – I'm still 24, I'm not in my prime yet. I'm ready to kick on and I'm looking forward to the future."
When Barkley was asked about not being at the summer's World Cup in Russia, and going to Euro 2016 but not playing in any of the games, he said: "It's always going to be frustrating for a player, but these things can happen in football.
"It's how you react, and I believe I've reacted in the right way and I'm really positive that in the future big things are ahead."
Barkley was also asked whether he felt he could score the kind of goals and get the number of assists Frank Lampard did for Chelsea and England.
He replied: "I can bring that (goals and assists) to the table, but the player that Frank Lampard was, he was a fantastic player, I'm not to be compared to him.
"I believe I'm a different player but I can bring that to the table. I'm ready to add goals and assists to my game. I've been working hard on it in training and I believe that is coming my way."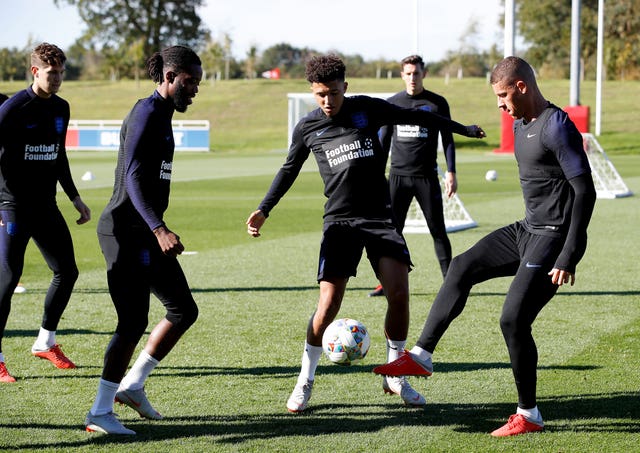 He said: "I'm loving my football. Day-to-day training with world-class players, there's no better feeling than that.
"I believe playing with these players, that will have a big effect on me, and I feel like it is.
"I am a box-to-box type of player and we're playing that way now and I'm feeling really fit. I believe I bring exciting football to the table.
"And mixing with players of Eden (Hazard)'s calibre, and Willian and Pedro – you look up the pitch and see that ahead of you and it's exciting, and brings confidence to myself."