Harry Kane is desperate to outshine Lionel Messi at Wembley – and then start chasing the Barcelona superstar's records.
Messi has already hit eight goals this term to add to the 500-plus he has scored during an illustrious career with the Spanish giants.
Tottenham striker Kane has some way to go to match Messi's phenomenal numbers, but the 25-year-old England captain is certainly not lacking in ambition.
"As a striker I want to try and match that. He's definitely set the standard for the rest of us and he still is.
"It motivates me to get even better and improve and hopefully one day score as many, if not more, than he has.
"It's a great test for us. As players you want to play against best in world and Messi is certainly that, a fantastic player, and we will do our best to stop him."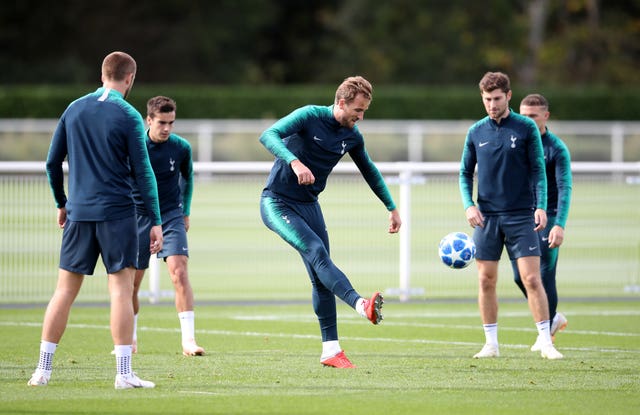 They should fancy their chances, too. Barca have wobbled domestically lately with two draws and a defeat, to bottom side Leganes, in their last three matches.
Kane and co can also draw on the memories of last season's stunning 3-1 Wembley win over Real Madrid.
"We got off to a great start last season, beating Dortmund at home. It was not so great to lose to Inter this time around," added Kane.
"We've got to prove we can beat the best teams in the world and we need to do that against Barcelona.
"Barcelona might play better than Real Madrid did last season. We need to produce that same energy, the crowd were amazing that night and if we can get them on their feet as soon as possible, create some chances and take one or two it would put us in a great position.
"We went through a stage where we didn't win in three matches and maybe a bit of pressure starts to build.
"I'm sure Barcelona want to bounce back but it's our chance to stop them and win four games in a row, which would be great momentum for us."
Manager Mauricio Pochettino said: "It is a period when we are not having good luck with injuries.
"We are not victims though. We must feel strong. Every player must feel they can win and achieve what we want."
Hugo Lloris returns in goal after recovering from a thigh injury.