Jose Mourinho hailed Marouane Fellaini as the cure to Manchester United's defensive ailments following another impressive display from the midfielder in a narrow victory at Watford.
The Red Devils prevailed 2-1 at Vicarage Road as first-half goals from Romelu Lukaku and Chris Smalling were enough for the visitors to end Watford's perfect start to the Premier League campaign.
Andre Gray struck in the second half but United hung on at the end despite Nemanja Matic's stoppage-time dismissal to pick up back-to-back league wins for the first time this season.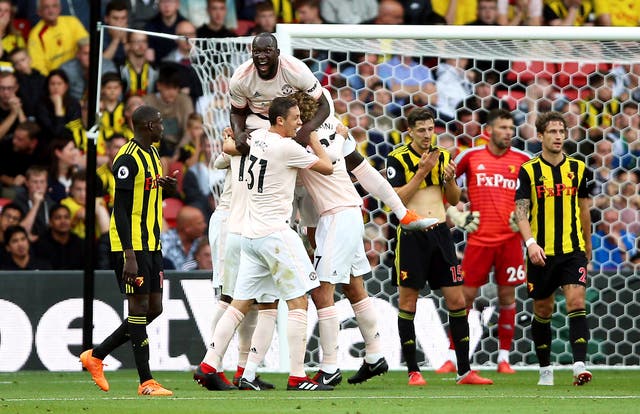 The 30-year-old signed a new deal at Old Trafford over the summer and came into the side for the win at Burnley ahead the international break, with Mourinho's side having lost to Brighton and Tottenham before visiting Turf Moor.
"We made defensive mistakes against Brighton and against Tottenham," Mourinho said.
"Against Brighton we didn't deserve to win, against Tottenham I think we did – but (in the two games we conceded) six goals and made defensive mistakes.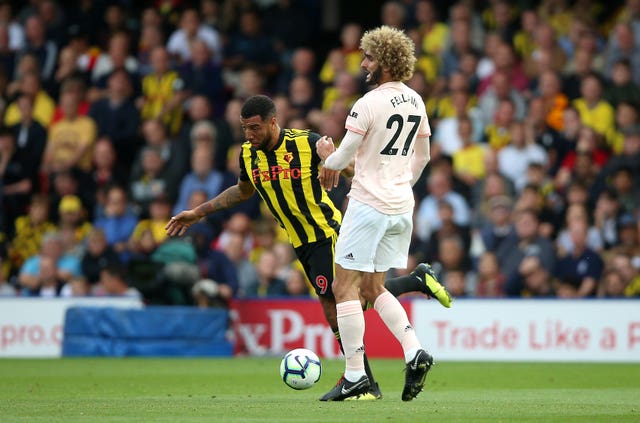 "Marouane is giving us more than that, he is giving that but also quality and simplicity. He is playing simple and well. I'm really happy."
Mourinho made one change to the victory at Burnley, with Luke Shaw not featuring in the matchday squad after suffering concussion while playing for England last weekend.
Ashley Young came in against his former club but Mourinho confirmed Shaw will start in the Champions League against Young Boys on Wednesday.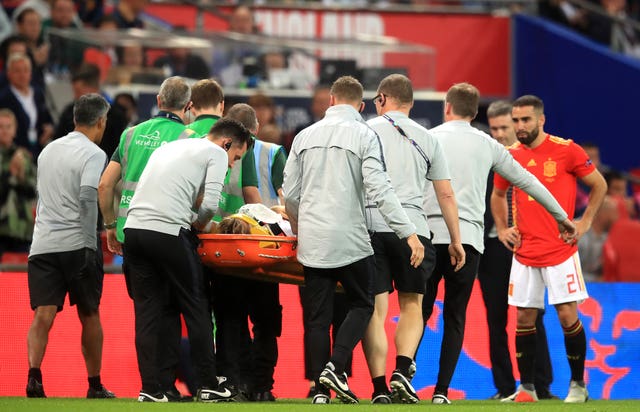 "I am very happy with the points," he said.
"I am very happy with the spirit. I feel a bit frustrated because we had everything in the first half.
"If we played the second half the way we did the last part of the first half we would be in this moment with a completely different result.
"The beginning of the second half we let the game go down in intensity and stopped being aggressive. We gave them the chance to be reborn, score a goal and give us a difficult match."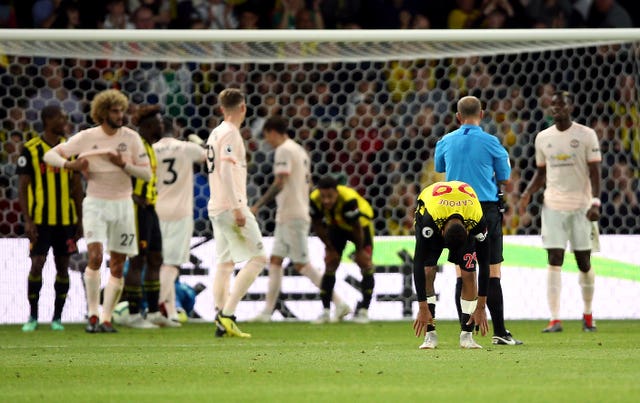 "I think the first half, they played much better than us, had more possession and more chances," he said.
"We have spoken at half-time and tried to improve things for the second half and I think we made a step forward.
"We try to win but if we have to lose, we lose this way – fighting until the end and showing our spirit and character.
"Our fans have to be proud of us, we have to make an effort and I think the players have done that."