England head coach Eddie Jones has warned Danny Cipriani he cannot continue getting into trouble if he wants to keep his World Cup dream alive.
Jones has not closed the door on the 30-year-old fly-half despite seeing him hit the headlines for the wrong reasons once again last month when he was fined £2000 after admitting charges of common assault and resisting arrest during Gloucester's pre-season tour of Jersey.
Cipriani, whose career to date has been punctuated by off-the-field issues, was also charged by the Rugby Football Union with "conduct prejudicial to the interests of the game", and although no further punishment was meted out, he has been warned his chances are fast running out.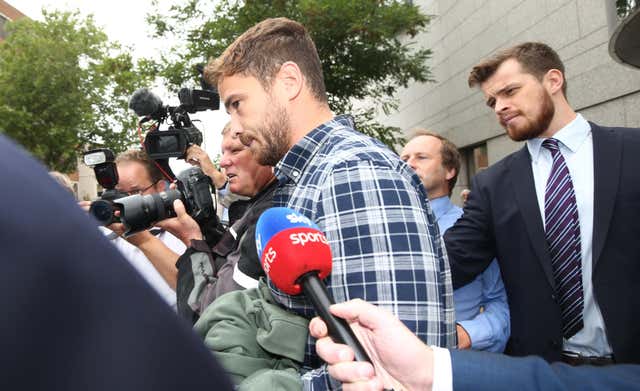 "We will make a decision on whether he's going to add value to the team. If a guy gets in trouble all the time, you've got to have second thoughts about it."
Jones revealed he had spoken to Cipriani, who started his first game for England in a decade in South Africa this summer, this week and would judge him on his conduct within the England camp.
He said: "I have chatted to him. I went down to Gloucester on Monday and had a quick chat with him.
"He was punished by his club, punished by whatever happened with the RFU. He's now back playing and we'll look at him in terms of how well he plays.
"We never close the door on anyone. Everyone makes mistakes. He was very contrite afterwards, realised he's done the wrong thing and we move on from that now. He's just got to put himself in the selection mix."
Jones was speaking at St James' Park in Newcastle, where his team will play Italy on September 6 next year in one of four warm-up Tests before heading to Japan for the World Cup.
The Australian maintains he is "100 per cent" confident he has everything in place and insists "30.5" berths in his 31-man squad are effectively filled.
Asked why he believed that, he added: "Because we know we can win. We know the sort of rugby we can play where we can win.
"We have found out where we are weak and we are weak in certain areas. We've got 12 months to fix it and we know we can fix it, and that puts us in a great place for the World Cup. You couldn't plan it better.
"No-one ever likes to lose Tests, but the reality is those Tests taught us a hell of a lot – a hell of a lot – about how to prepare, and I am still working out how to get the best out of the players, that is the reality."