AC Milan boss Gennaro Gattuso on Thursday sought to clarify apparent criticism of the "defects" of on loan Chelsea midfielder Tiemoue Bakayoko.
France midfielder Bakayoko joined Chelsea after impressing at Monaco, but left after one difficult season, signing for Milan on loan with a view to a permanent move at the end of the campaign.
Bakayoko made his debut in Milan's 3-2 loss at Napoli last Saturday and underperformed, irking Gattuso, who on Thursday defended his comments.
"Some people misunderstood what I said about Bakayoko," Gattuso told a media conference ahead of Friday night's Serie A clash with Roma.
"I noticed he was upset when I saw him in training after the last match.
"I didn't blame him. I never point at my players. I meant that it's not easy to play in a new league and get used to new working methods.
"He needs time, that's all. Bakayoko and this team have already improved a lot and I'm happy."
Gattuso hopes his side can play to the strengths of Gonzalo Higuain and nullify the threat of Edin Dzeko at the San Siro.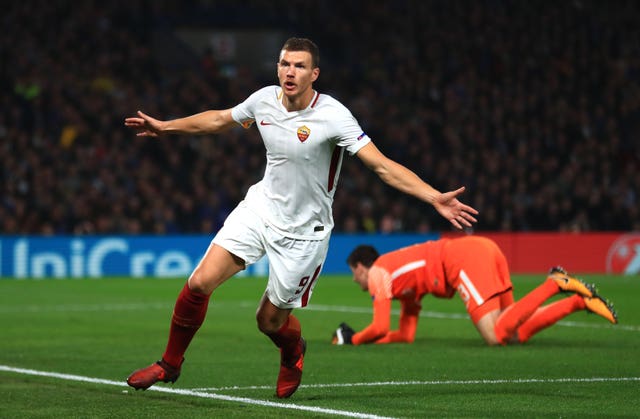 "We have to give him more support."
Gattuso was also satisfied with the Rossoneri's opening to the match at Napoli, as the visitors took a 2-0 lead after 49 minutes, only to concede three second-half goals.
Gattuso added: "I would like to see my team play as they did for the first 55 minutes against Napoli.
"Roma are an opponent with different characteristics. They have fast and decisive players.
"We have to be careful with Dzeko and with the set pieces as well. Yet, we need to focus on our game and keep our composure at all times.
"It's not true that our defence plays too deep. We just need to push forward as soon as we get rid of the opponents' pressure.
"We have to do everything to avoid making the mistakes we made in Naples."
Roma led after two minutes, but conceded three times before rallying to draw courtesy of Kostas Manolas' strike eight minutes from time.
"My players weren't at their best," Di Francesco said. "Fortunately, we sorted ourselves out in the end.
"We must learn from it and try to work on the many mistakes we made, especially in the first half.
"Now I want to see a great response against AC Milan."
Both midfielder Steven Nzonzi and defender Rick Karsdorp could start, even though Di Francesco does not believe they are yet capable of playing a full game.