David Warner was the ringleader behind the Australia ball-tampering scandal which has seen him, captain Steve Smith and Cameron Bancroft hit with lengthy bans.
Vice-captain Warner and Smith have been banned from international and domestic cricket for 12 months and Bancroft for nine months by Cricket Australia following the Cape Town controversy.
Smith and Bancroft gave a press conference after the third day's play of the third Test against South Africa, during which they admitted a premeditated attempt to tamper with the ball.
The yellow tape Bancroft was captured on camera rubbing against the ball, and then hiding down the front of his trousers, was in fact sandpaper, CA revealed.
Smith spoke of a "leadership group" making the decision to tamper with the ball and, in announcing the severe punishments, CA revealed Warner, 31, was charged with devising the plan, instructing a junior player – Bancroft – to carry it out and even demonstrating how to do it.
Former England captain Michael Vaughan leapt on the latter point, writing on Twitter: "Interesting to see how one demonstrated how a ball could be artificially altered … !!!!!!! But it was an ISOLATED incident !!!!"
CA chief executive James Sutherland also said that if further allegations of ball-tampering were made they would be investigated.
Sutherland told a press conference broadcast on Channel 9: "If there are credible allegations to the contrary we have the responsibility to address them, though the investigation thus far is that it does appear to be an isolated incident."
Nevertheless, CA also revealed a review into the culture of the Australian cricket team, brought into sharp focus in the wake of the scandal, will be published in due course.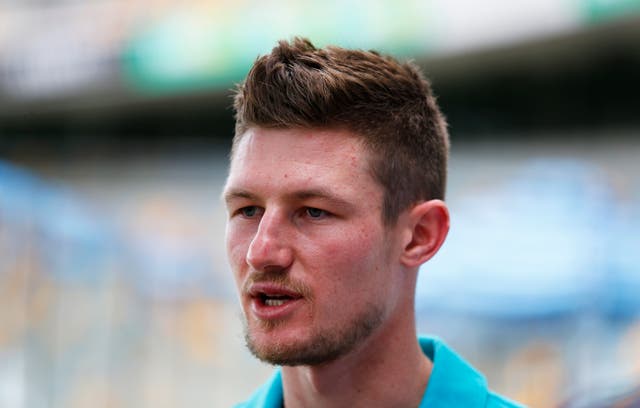 Among the charges Smith, 28, faced was "knowledge of a potential plan to attempt to artificially alter the condition of the ball".
Bancroft, 25, Warner's opening partner and playing in only his eighth Test, was charged with "knowledge of the existence of, and being party to, the plan to attempt to artificially alter the condition of the ball using sandpaper", and "carrying out instructions to attempt to artificially alter the condition of the ball".
Smith and Warner have also been banned from taking part in this year's Indian Premier League, although the England and Wales Cricket Board is not taking a view at this stage – Bancroft is Somerset's overseas player for the coming season.
All three players, sent home from South Africa, will be permitted to play club cricket, to maintain links with the cricket community.
In addition, all three players will be required to undertake 100 hours of voluntary service in community cricket.
Meanwhile, Sutherland offered an explanation for coach Darren Lehmann's walkie-talkie conversation with 12th man Peter Handscomb, moments before the latter entered the field of play to talk to Bancroft.
An investigation led by CA's head of integrity Iain Roy found that Lehmann had been unaware of plot.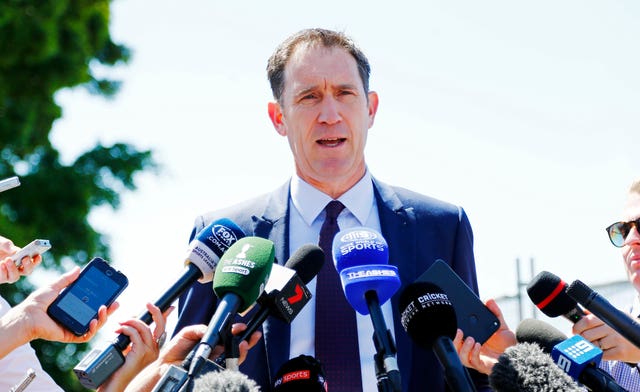 "He sent a message to say, 'What in the hell is going on?'. That was found to be the case through Iain's investigation.
"I want to make that point very clearly that Darren made those comments and Iain was satisfied that Darren didn't know what was going on."
Matt Renshaw, Glenn Maxwell and Joe Burns have been called up as replacements ahead of Friday's fourth and final Test in Johannesburg.
Tim Paine, who took over from Smith as captain mid-match in Cape Town as the furore began to unfold, was officially appointed as captain of the Test team on Tuesday.
"The players have made a grave mistake but they are not bad people. There is a human side to this," said the 48-year-old, according to www.dailymail.co.uk.
"I hope people will give them a second chance. I worry about the three guys mentally."
He added: "We know we have let so many people down. We are truly sorry.
"There is a need for us to change the way we play. We need to work to bring the respect back from the fans."