Manchester United manager Jose Mourinho insists he did not target Dejan Loven, but striker Romelu Lukaku felt he could use past experience to get the better of the Liverpool defender.
Lukaku twice easily won long kicks from goalkeeper David de Gea in the first half and both times it led to goals from Marcus Rashford as United edged their rivals 2-1.
An Eric Bailly own goal made for an entertaining finish but United held on to extend their lead over the third-placed Reds to five points.
"We gave options to the players. I am not the kind of mechanic coach that says A pass to B, B to C, C to D. We have different options," he said.
"We have also the possibility of the long ball to (Scott) McTominay and to play against (Andrew) Robertson in the air. Lukaku was confident from experience that could be dominant towards Lovren."
"He scored two goals in a big match against a top-class opponent. Of course he was fundamental. The first chance he had he scored," added the United boss.
"The last few months it was not happening for him and he was feeling it a bit in terms of confidence. Today we trusted him and felt it could be adapted to his qualities.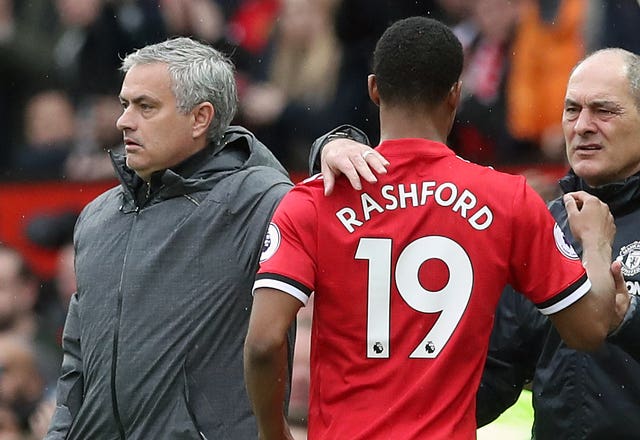 The 20-year-old's 70th-minute withdrawal for Marouane Fellaini brought some boos from the Old Trafford crowd but Mourinho was more unhappy with some of the negativity directed at McTominay.
"The fans they can do what they want. I am not upset at all with that reaction," he said.
"It was a wonderful solution and the fans reacted against the kid. That was the bad one."
Liverpool manager Jurgen Klopp saw his side lose only their second league match since October but felt they were worthy of a point on the basis of their second-half comeback.
He was unhappy that referee Craig Pawson did not blow for a penalty for Fellani's clash with Sadio Mane and also the two defensive errors which led to United's goals.
"I think if we managed, in the end, a draw no one could have a big argument about that," said the Reds boss.
"In the situations around the two goals it was not like it should be. You cannot leave a player alone like Lukaku, everyone knows that and we trained that of course.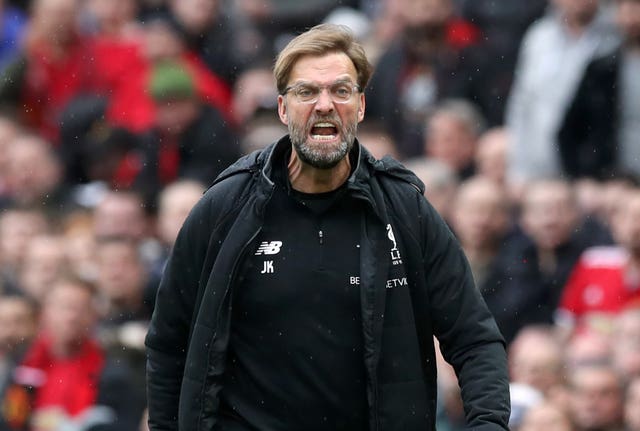 "It was the best piece of football in the entire game; a little one-two and then completely free in the box.
"Nobody asks me one second – I had six interviews – about the penalty. Today if he (Pawson) would see it, it is a draw.
"If you are in Manchester you need a little bit of luck or help with right decisions, not wrong decisions.
"United were more lucky in these situations and that is the result we have to take."