Billy Morgan admits he feared embarrassment before storming to a shock snowboarding bronze in South Korea.
The 28-year-old clinched third place in the final of the Big Air event having travelled to the Winter Olympics with limited expectations.
Morgan – who landed at Heathrow Airport with Team GB on Monday afternoon – had warned his family and friends not to get their hopes up when he departed for Pyeongchang.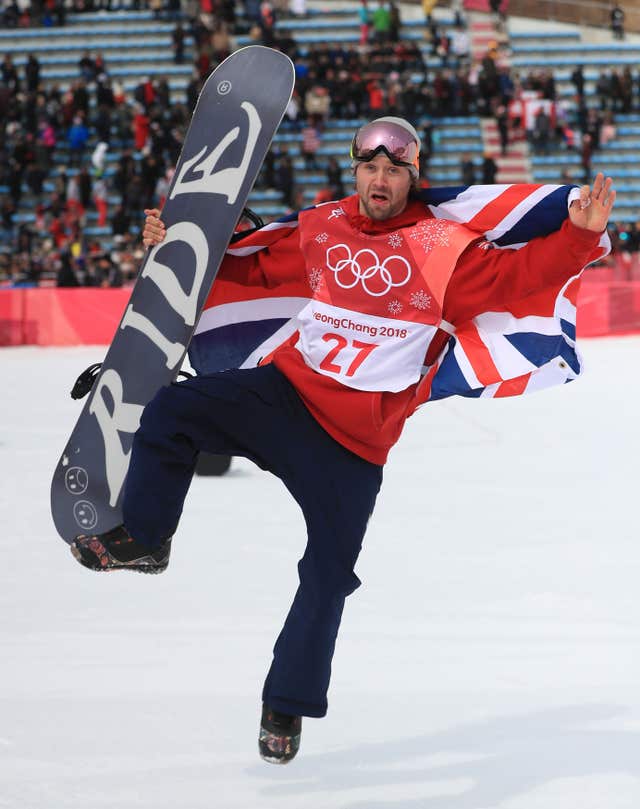 "They're just all over the moon. I told them all not to expect me to get a medal, and they just said, 'oh well, we're happy that you've made it and that you're going'," said Morgan, speaking about his family.
"I just didn't want to completely flop. I was really worried I was going to fall over three times.
"I was stoked just to make the finals and to walk away with a medal, it's just nuts.
"I just fully went for it. I managed to get two tricks out of it after falling on my first. I couldn't believe it."
Morgan's third-placed finish meant Britain reached their pre-Games target of five medals, setting a new record in the process by bettering the four won in both 1924 and 2014.
His pursuit of Olympic success had not been a smooth one with him suffering multiple injuries, including broken bones, concussions, and serious knee ligament damage.
Having slept through the opening ceremony due to a strict training schedule, his medal-winning display saw him given the honour of being Britain's flag-bearer at the closing ceremony.
"I think it's really good for snowboarding to kind of get that recognition," he added.
"We've always been a bit of an unconventional sport.
Morgan, who was upgraded to business class for Monday's long flight home, is still coming to terms with his spell in the spotlight.
He admitted he feels uncomfortable wearing his medal and said he planned to leave it with his mother, Joanne, when he eventually returns home to Southampton.
"I don't really like wearing it, it's pretty cringe," he said.
"I think I'll put it in my Mum's house, she's pretty stoked.
"I'm looking forward to going home and seeing my mates and my family.
"I've accomplished my dream; I've gone to the Olympics and got a medal."