Arsene Wenger barged into the officials' dressing room after Arsenal's 1-1 draw at West Brom and called referee Mike Dean "not honest" and "a disgrace", the Football Association has revealed.
The Arsenal manager was angered by Dean's decision to give West Brom a late penalty when the official adjudged Calum Chambers to have handled Kieran Gibbs' cross in the New Year's Eve clash.
A independent disciplinary hearing on January 5 gave Wenger a three-game touchline ban and £40,000 fine for the incident but the panel's written reasons were only published today.
According to Dean's "extraordinary incident report", Wenger tried to follow the officials into their dressing room after the game and told a West Brom steward to "'let me in'".
Dean wrote: "He was very aggressive leaning towards me, pointing aggressively at me saying 'you're not honest' on numerous occasions.
"I replied 'so you're calling me a cheat'. He replied 'I maintain what I say, you're not honest'.
"He then said 'you've done this to us many times before, you're supposed to be professional, you're a disgrace'."
Dean concludes by saying the 68-year-old Frenchman was ushered out of the room by West Brom's "safety officer".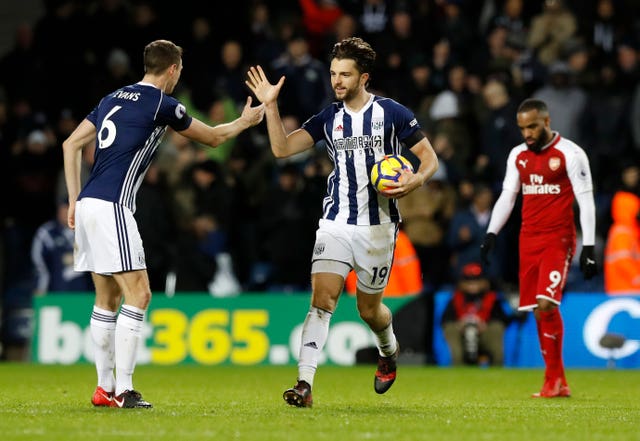 The panel, chaired by former Villa, Everton and Bolton midfielder Gareth Farrelly, noted this was the second such case involving Wenger in a year, as the Gunners boss was given a four-game touchline ban and £25,000 fine for an altercation with the fourth official during a 2-1 win over Burnley last January.
Stating that "there is simply no justification for this behaviour", the panel considered imposing a stadium ban, but decided against it, and also thought about giving Wenger an "extended" touchline ban that would prevent him for entering the changing rooms or field of play for 30 minutes before or after a game.
In the end, it settled for a four-game standard ban and £50,000 fine, knocking a game off the ban and £10,000 from the fine for Wenger's speedy admission of guilt.
Wenger, the English football's longest-serving manager, completed the ban at Sunday's 2-1 defeat at Bournemouth but he could have found himself in fresh trouble after criticising referees before and after the 2-2 draw with Chelsea on January 3. The FA, however, decided to let him off with a warning.