Skoda has announced a number of changes to its electric Enyaq, including the addition of a flagship Laurin and Klement model.
Known as L&K for short, it's named after Skoda's founders, and is a trim level found on various of the Czech firm's models. On the Enyaq, it gets specific bumpers in a Platinum Grey finish, while the side skirts are painted in the body colour.
It also features additional chrome styling, such as for the grille and window surrounds, along with Skoda's 'Crystal Face' – an illuminated grille that houses 131 LEDs. Large 20-inch alloy wheels are also included as standard, while this version will drop the 'iV' part from the Enyaq's name, as will all future models.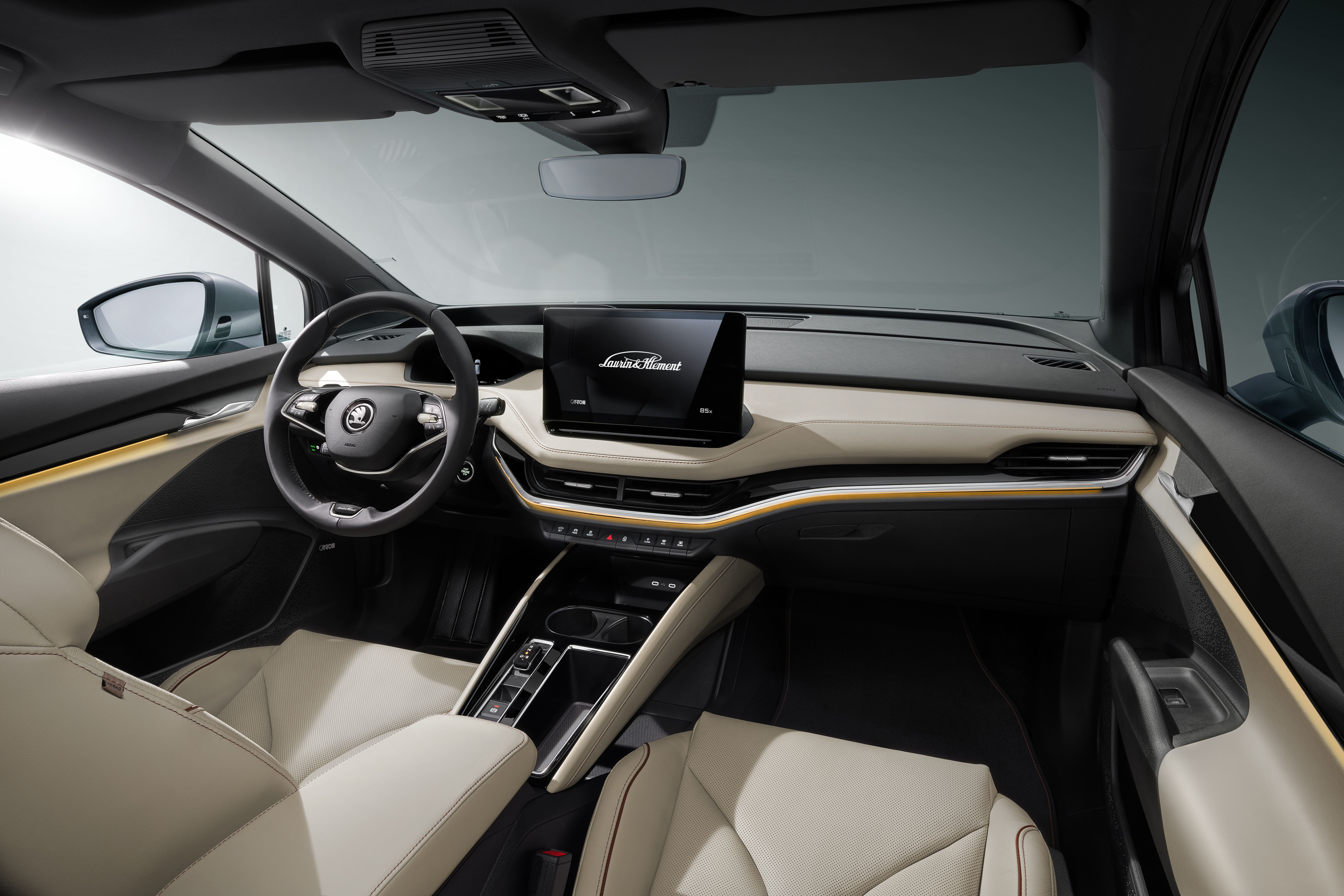 This L&K model also boasts a new interface on the large touchscreen, which is said to 'enhance ease of use and optimise the customer experience'. Key changes include new configurable shortcut buttons and a redesigned home screen. This system will soon be rolled out across all Enyaq models.
The L&K trim will be available on both the standard Enyaq SUV as well as the sleeker Coupe version.
The new Enyaq also boasts a new powertrain. Changing the name from the '80' to the '85', the model packs a larger battery that allows for a range of up to 354 miles. Power also increases from 201bhp to 262bhp, helping to cut the 0-60mph time to 6.5 seconds.
There's no word on pricing yet, but it's expected to go on sale later in the year.