Volkswagen has been pushing its upcoming Touareg to the limit ahead of the SUV's full premiere this summer.
The four-wheel-drive – which will sit as the largest SUV in Volkswagen's European range – is currently being put through the final stages of winter testing in Swedish Lapland. Manufacturers test their cars in colder temperatures to ensure that all components can cope with sub-zero conditions.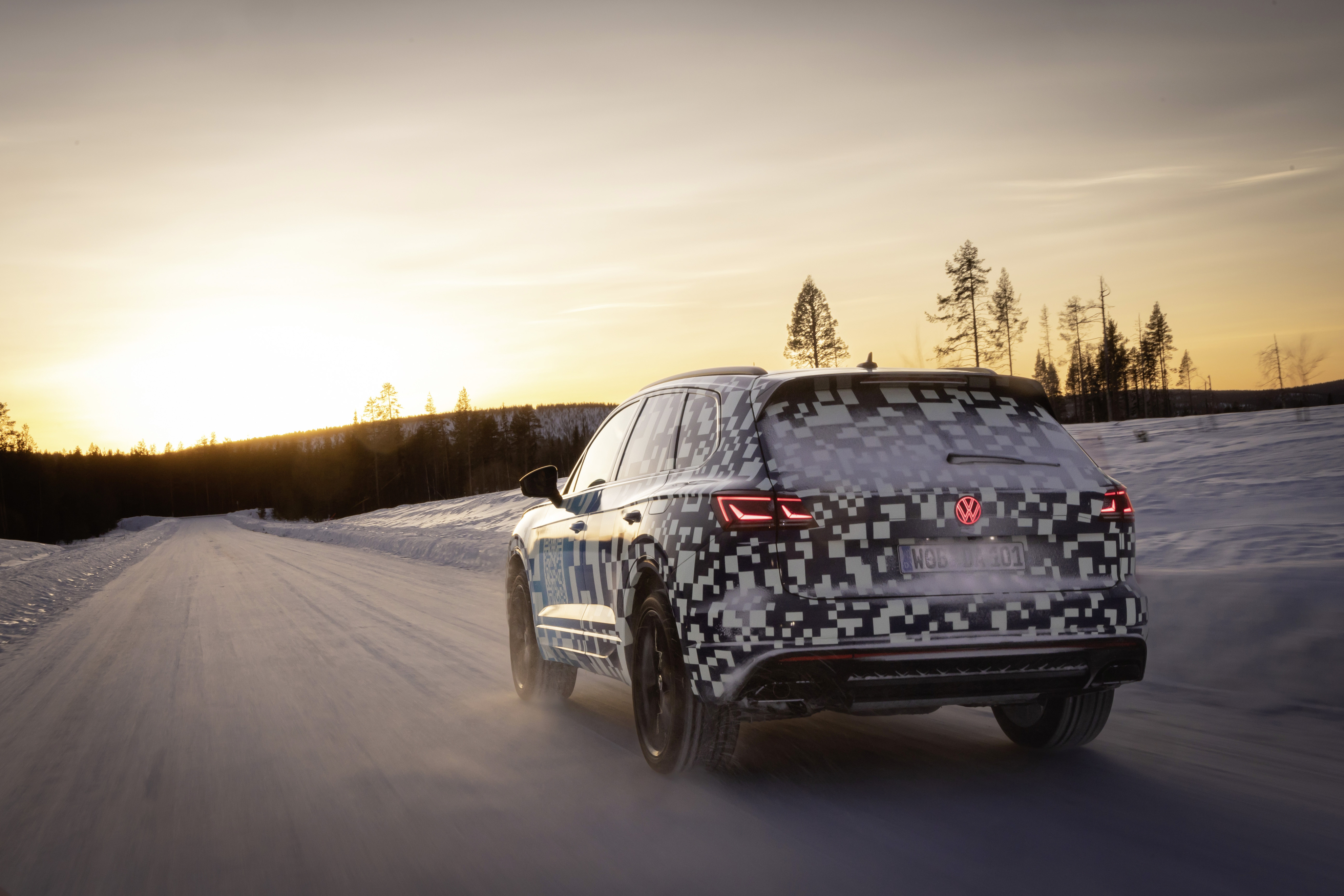 The Touareg's rear badge is illuminated for the first time on a European Volkswagen too. This has only been permitted in Europe since January 2023, with Volkswagen's lit-up logo previously only allowed in Chinese and American markets.
Volkswagen has also stated that the Touareg uses various new sensors to give the best possible performance. On the roof, there's a new load sensor connected directly to the chassis electronics. It means that the chassis can be adjusted if the sensor detects that a roof rack or box has been installed, passing information to systems such as the electronic stability control to aid stability.
All cars run on standard steel springs, though optional two-chamber air suspension will be available to provide an even more comfortable ride.
Inside, Volksways says that the Touareg will feature a new 'Innovision Cockpit' operated via a large central touchscreen. It'll relay high-definition mapping back to the driver, while both Apple CarPlay and Android Auto can both be accessed wirelessly, rather than via a USB connection.