A Chicago commuter train crashed into rail equipment on Thursday, injuring more than 20 people, some of them critically, fire officials said.
The Chicago Fire Department said the Chicago Transit Authority train crashed into snow-removal equipment just before 10.35am on the city's North Side.
The train carrying 31 commuters and seven CTA workers crashed into the slower-moving rail equipment, said Robert Jurewicz, the Chicago Fire Department's second district chief.
Twenty-three people, including four children, were taken to hospital and about three were in a critical condition, although no-one suffered life-threatening injuries, said Keith Gray, assistant deputy chief paramedic.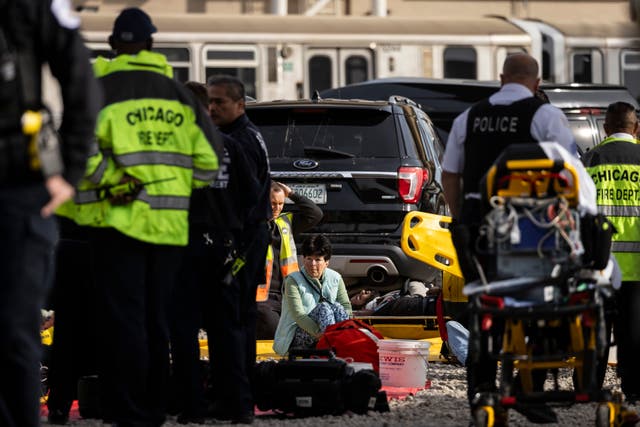 Shayla Smith, who was headed to work in Wilmette, had just boarded a train at nearby Howard station when she heard the crash.
"I just heard like a horrible boom sound," she told the Chicago Sun-Times. "It was like a weird boom sound. It felt like we're going to tip over and I was wondering what's going on? My body shivered."
Television video showed one end of the train crushed and pushed in.
As passengers were led off the train, some were taken to a triage centre lined with stretchers to be assessed, with at least one bleeding heavily from the head.
At least 15 ambulances were dispatched to the scene.
CTA officials said the cause of the crash was being investigated. Train services were temporarily suspended, the commuter service said on its website.