A US Army sergeant was sentenced to 25 years in prison on Wednesday for fatally shooting an armed man during a Black Lives Matter protest in Texas.
Daniel Perry, 36, was convicted of murder in April for killing Garrett Foster during the protest in Austin in July 2020.
Prosecutors said during sentencing that his history of racist and provocative texts and social media posts expose a threat of violence likely to resurface.
On Tuesday, prosecutors submitted into evidence dozens of texts and social media posts Perry wrote, shared or liked, including some shockingly racist images. They had been excluded from Perry's trial, but were publicly released after his conviction and allowed into the sentencing phase by District Judge Clifford Brown.
Prosecutor Guillermo Gonzalez had urged Judge Brown to issue a sentence of at least 25 years. The sentencing range for the murder conviction is five years to life in prison.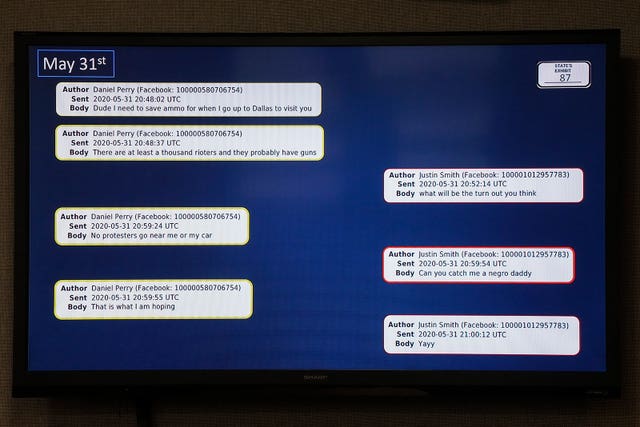 Perry said he acted in self-defence. His lawyers asked the judge to consider his more than a decade-long military career and hand down a sentence of no more than 10 years.
Perry is assigned to Fort Wainwright, Alaska, but has been classified as in "civilian confinement" and is pending separation from the military, Army spokesman Bryce Dubee said.
Perry, who is white, was working as a ride-share driver in downtown Austin on July 25, 2020, when he shot and killed 28-year-old Mr Foster, an Air Force veteran.
Mr Foster, who was also white, was legally carrying an AK-47 rifle as he participated in the demonstration against police killings and racial injustice, following the killing of George Floyd, a black man, by a white Minneapolis police officer.
Among Perry's statements introduced on Tuesday, he wrote on Facebook a month before the shooting: "It is official I am a racist because I do not agree with people acting like animals at the zoo."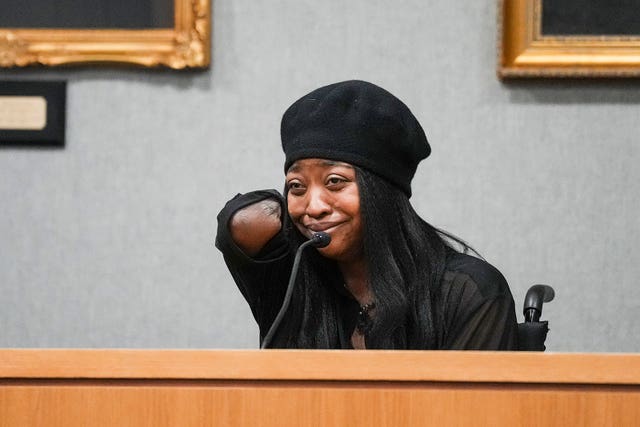 Perry attorney Douglas O'Connell argued that the texts and posts were presented by prosecutors out of context, and that Perry has a right to free speech.
"Some of those social media posts are frankly repugnant," Mr O'Connell said, while classifying others as "dark humour."
Forensic psychologist Greg Hupp testified that he believed Perry has post-traumatic stress disorder from his deployment to Afghanistan and being bullied as a child.
Perry's mother, Rachel Perry, testified that he was ostracised as a child because of a speech impediment.
Perry's conviction prompted outrage from prominent conservatives, and Texas Republican Governor Greg Abbott has said he will sign a pardon once a recommendation from the Texas Board of Pardons and Paroles — stacked with Abbott appointees — arrives on his desk.
The board is reviewing Perry's case on the governor's orders, but it is unclear when it will reach a decision.
Perry was stationed at Fort Hood, about 70 miles north of Austin, when the shooting happened. He had just dropped off a ride-share customer and turned onto a street filled with protesters.
Perry said he was trying to get past the crowd and fired his pistol when Mr Foster pointed a rifle at him. Witnesses testified that they did not see Mr Foster raise his weapon, and prosecutors argued that Perry could have driven away without shooting.