China announced the expulsion of a Canadian diplomat on Tuesday in retaliation for Ottawa ordering a Chinese consular official to leave the country over alleged threats he made against a Canadian politician and his family.
The Foreign Ministry said China was deploying a "reciprocal countermeasure to Canada's unscrupulous move", which it said it "firmly opposes".
It said Jennifer Lynn Lalonde, the top Canadian diplomat in the business hub of Shanghai, has been asked to leave by May 13 and that China "reserves the right to take further actions in response".
The Canadian Embassy in Beijing had no immediate comment on the expulsion order.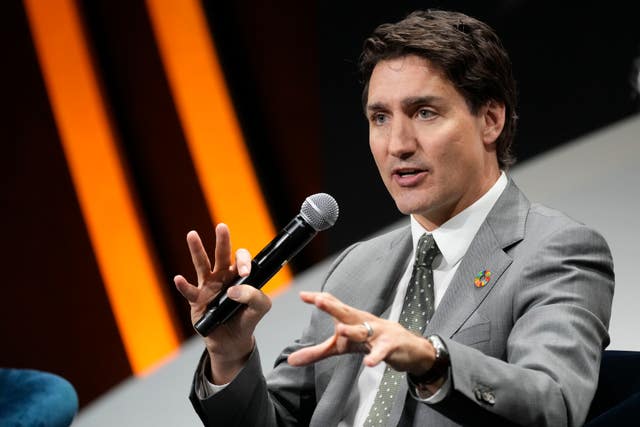 China took control of the former British colony in 1997, and in recent years has effectively torn up an agreement to maintain its unique political and civil rights for 50 years by gutting its democratic institutions and free press.
China regularly uses threats against family members to intimidate critics in the Chinese diaspora, particularly those from minority groups.
A senior Canadian government official said Toronto-based diplomat Zhao Wei has five days to leave the country. It was not immediately clear if he was still in Canada.
Foreign Affairs Minister Mélanie Joly said in a statement that Canada declared Mr Zhao "persona non grata" and that Canada would "not tolerate any form of foreign interference in our internal affairs".
"Diplomats in Canada have been warned that if they engage in this type of behaviour, they will be sent home," she said.
Canada's spy service indicated that, in 2021, opposition Conservative politician Michael Chong and his Hong Kong relatives were targeted after he criticised Beijing's human rights record. Canada's spy agency has not released details publicly.
Mr Chong has been critical of Beijing's treatment of members of the Turkic Muslim Uighur ethnic group in China's Xinjiang region, hundreds of thousands of whom have been detained in prison-like political re-education camps.
China says attendance at what it calls vocational training centres is purely voluntary and aimed at eliminating tendencies towards Muslim extremism while teaching job skills.
Mr Chong said Mr Zhao's expulsion should have happened years ago.
"I hope that this makes it clear not just to the People's Republic of China, but other authoritarian states who have representation here in Canada, that this crossing the line of diplomacy into foreign interference threat activities is utterly unacceptable here on Canadian soil," he said.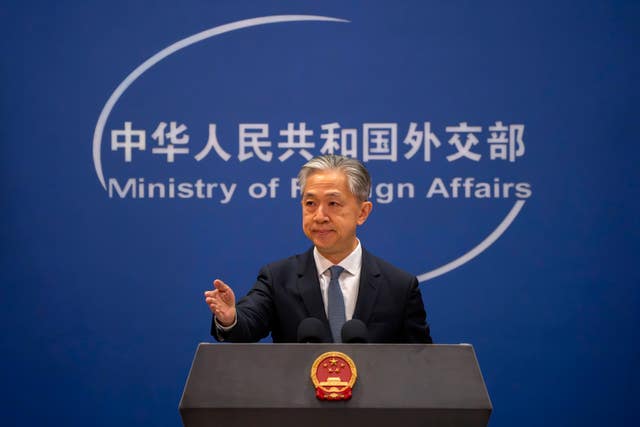 "This has seriously violated international law, basic norms governing international relations and the related bilateral agreements, and sabotaged the China-Canada relations," the statement said.
It added that "all consequences arising therefrom shall be borne by the Canadian side".
"China never interferes in other countries' internal affairs," it said.
In recent years, China has expelled members of the foreign media in retaliation for their reporting or limitations placed on members of the entirely Communist Party-controlled Chinese state media posted in the US and elsewhere.
Expulsions of diplomats are much more rare.
In 2020, China ordered the closure of the US Consulate in the south-western city of Chengdu in retaliation for Washington ordering the closure of the Chinese Consulate in Houston, which it said was a centre of state-sponsored commercial espionage. China denied the allegation.
The revelation about Mr Chong is the latest in a string of foreign interference attempts allegedly made by the Chinese government in Canada in recent years, including efforts to meddle in the 2019 and 2021 federal elections.
Mr Trudeau has appointed former governor-general David Johnston to further study the issue, including whether a public inquiry is needed.
China-Canada relations nosedived after China detained former diplomat Michael Kovrig and entrepreneur Michael Spavor, shortly after Canada arrested Meng Wanzhou, chief financial officer of telecoms giant Huawei and the daughter of the company's founder, at the behest of US authorities who accused her of fraud.
Many countries labelled China's action "hostage politics", while China accused Ottawa of arbitrary detention.
The pair, who were accused of vague national security crimes, were released hours after Ms Meng's lawyers ended the nearly three-year feud embroiling Ottawa, Beijing and Washington with a deal under which she accepted responsibility for misrepresenting the company's business dealings in Iran.