Russia's Foreign Ministry has denied a US request for a consular visit to Evan Gershkovich, an American reporter for The Wall Street Journal who is jailed on espionage charges.
The ministry said it rejected the request for the May 11 visit in retaliation for the US refusing to grant visas to Russian journalists who planned to accompany Russian foreign minister Sergei Lavrov on a trip to the United Nations.
Mr Gershkovich has been in custody since his March 29 arrest by Russia's security service on espionage charges that he, his employer and the US government have denied.
He is the first US correspondent since the Cold War to be detained in Russia on spying charges and his arrest rattled has journalists in the country and drawn outrage in the West.
The United States has declared Mr Gershkovich to be "wrongfully detained" and demanded his immediate release.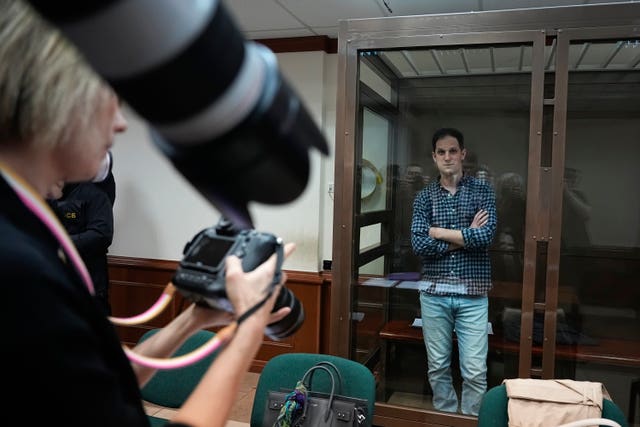 The Foreign Ministry said it was also considering other retaliatory measures.
"A protest note was presented in connection with the provocative conduct of the US diplomatic mission, which thwarted the issuing of visas to mass media representatives from the press pool of Russian foreign minister Sergei Lavrov, who were supposed to accompany him on his trip to New York as part of Russia's presidency of the UN Security Council," the Russian Foreign Ministry said in a statement.
"The US embassy was informed in this connection that its request for consular access to US citizen Gershkovich, detained on suspicion of espionage, on May 11 was declined," the ministry statement said.
"Other possible retaliatory measures, about which the US side will be duly notified, are being considered."