Sudanese people living in the capital Khartoum and the neighbouring city of Omdurman have reported sporadic clashes early on Wednesday between the military and a rival paramilitary force but said the intensity of fighting had dwindled on the second day of a three-day truce.
Many residents of the capital emerged from their homes to seek food and water, lining up at bakeries or grocery shops, witnesses said. Some inspected stores or homes that had been destroyed or looted during the fighting. Others joined the tens of thousands who have been streaming out of the city in recent days.
"There is a sense of calm in my area and neighbourhoods," said Mahasen Ali, a tea vendor who lives in a southern neighbourhood of Khartoum.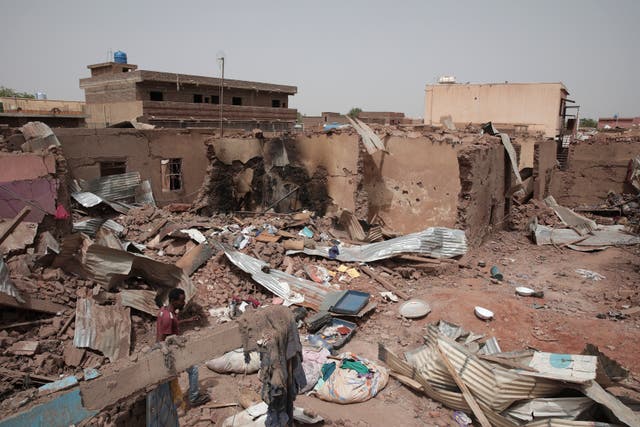 She said that despite the relative lull, the sound of gunfire and explosions could still be heard in the city.
Clashes were centred on more limited pockets of Khartoum and Omdurman, residents said, mainly around the military's headquarters and the Republican Palace, the seat of power.
An exchange of fire rattled the upmarket Kafouri neighbourhood, where many fighters from the paramilitary Rapid Support Forces (RSF) are deployed.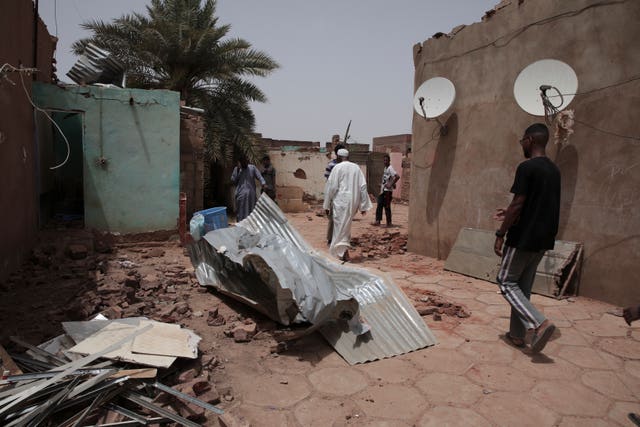 The fighting has pushed the population to near breaking point, with food growing more difficult to obtain, electricity cut off across much of the capital and other cities and many hospitals shut down.
In a country where a third of the population of 46 million already needed humanitarian assistance, multiple aid agencies have had to suspend operations.
The UN refugee agency said it was gearing up for potentially tens of thousands of people fleeing into neighbouring countries.
Still, it was not clear how long the relative calm would last. A series of short ceasefires over the past week have either failed outright or brought only intermittent lulls, enough for evacuations of hundreds of foreigners by air and land.
The two generals, army chief Abdel Fattah Burhan and RSF commander Mohammed Hamdan Dagalo, have so far ignored calls for negotiations to end the crisis and have seemed determined to crush each other.
At least 459 people, including civilians and fighters, have been killed, and over 4,000 wounded since fighting began, the UN health agency said, citing Sudan's health ministry. The Doctors' Syndicate, which which tracks civilian casualties, said at least 295 civilians had been killed and 1,790 others injured.
UN secretary-general Antonio Guterres warned that their power struggle was not only putting Sudan's future at risk, "it is lighting a fuse that could detonate across borders, causing immense suffering for years, and setting development back by decades".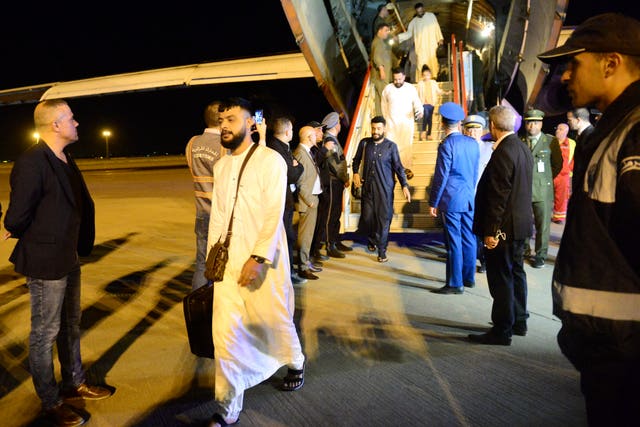 Joyce Msuya, the assistant secretary-general for humanitarian affairs, told the Security Council "there have been numerous reports of sexual and gender-based violence".
Ms Msuya said the UN had received reports "of tens of thousands of people arriving in the Central African Republic, Chad, Egypt, Ethiopia, and South Sudan".
The 72-hour ceasefire announced by US Secretary of State Antony Blinken was due to last until late on Thursday night. Many fear the fighting will only escalate once evacuations of foreigners, which appeared to be in their last stages, were complete.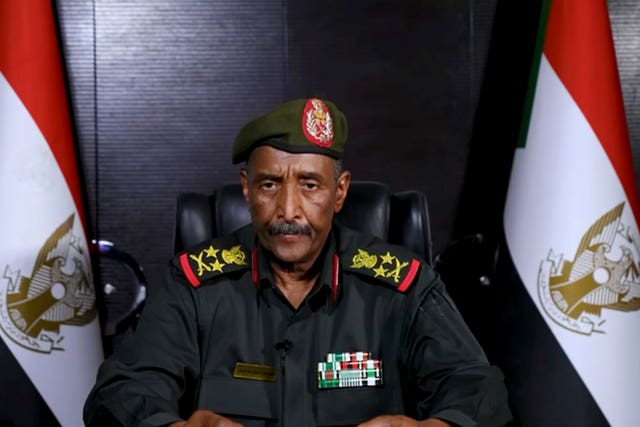 Burhan and Dagalo rose to power after a popular uprising in 2019 prompted the generals to remove Sudan's longtime autocratic ruler Omar al-Bashir. The Sudanese have been trying to bring a transition to democratic rule ever since, but in 2021 Burhan and Dagalo joined forces in a coup that purged a transitional government.
They have fallen out now amid tensions over a new rough plan to reintroduce civilian rule. Both the military and the RSF have a long history of brutalising activists and protesters as well as other human rights abuses.