The German government has set up an international commission of experts to review the events surrounding the 1972 attack on the Munich Olympics.
The panel was part of an agreement reached last year with relatives of the 11 Israeli team members killed by Palestinian militants.
The Interior Ministry named an eight-member panel of historians, most of them based in Israel or Germany.
Interior minister Nancy Faeser underlined Germany's commitment to "a thorough reappraisal of what happened".
The commission will also "rigorously examine the period before and after" the attack, Ms Faeser said in a statement.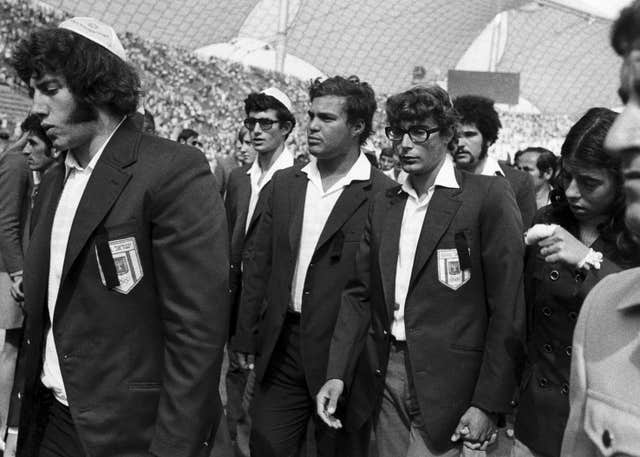 In September, German President Frank-Walter Steinmeier apologised for multiple failures by his country before, during and after the attack as he joined his Israeli counterpart and relatives of the slain athletes at a ceremony marking the 50th anniversary.
An agreement days earlier for the relatives to receive a total of 28 million euros (about £24.7 million) in compensation — a sum that includes much smaller payments made earlier — headed off a threatened boycott of the event.
Germany also agreed to acknowledge failures by authorities at the time and to set up the review by historians.
Before dawn on September 5 1972, eight members of a Palestinian group called Black September clambered over the unguarded fence of the Olympic village.
They burst into the building where the Israeli team was staying, killing wrestling coach Moshe Weinberg and weightlifter Yossi Romano.
Some Israeli athletes managed to escape but nine were seized.
The captors demanded the release of more than 200 Palestinians held by Israel and two German left-wing extremists in West German prisons.
After a day of negotiations, the assailants and their hostages were allowed to leave on two helicopters for the Fuerstenfeldbruck airfield outside Munich.
Sharpshooters at the airfield opened fire.
The attackers threw a grenade into one of the helicopters carrying hostages, which exploded, and shot the hostages in the other helicopter.
The botched rescue attempt also left a West German police officer and five of the assailants dead.
Friday's German Interior Ministry statement said the research project's work and findings "will be documented transparently for the public" and that other experts with "additional expertise on various topics" also will be included in the panel's work.
It said a first meeting on the project is planned around the time of the 51st anniversary later this year, but did not specify when the commission is expected to deliver its "comprehensive scholarly account".
It said Germany's Leibniz Institute for Contemporary History will conduct an accompanying research project and will help the expert commission.
Ankie Spitzer, the widow of fencing coach Andre Spitzer, said in the statement the victims' families "are very pleased that our request to open the archives and establish a commission of historians has been honoured".
"We are grateful to the distinguished members of the commission that they are willing to re-examine the murderous attack and its aftermath," she added.
"This is of the utmost importance to the families and hopefully will bring justice to history."