Ten members of the same family – seven of them female and at least one of them a child – have been killed in a shooting at a house in South Africa, police said.
A male suspect was killed in a shootout with police hours after and two men were arrested.
A fourth suspect escaped but his identity is known and he is being hunted, police minister Bheki Cele said.
According to initial reports, the family was ambushed by gunmen at the home in the city of Pietermaritzburg in the eastern KwaZulu-Natal province, police said.
The shooting happened on Thursday night or early on Friday morning.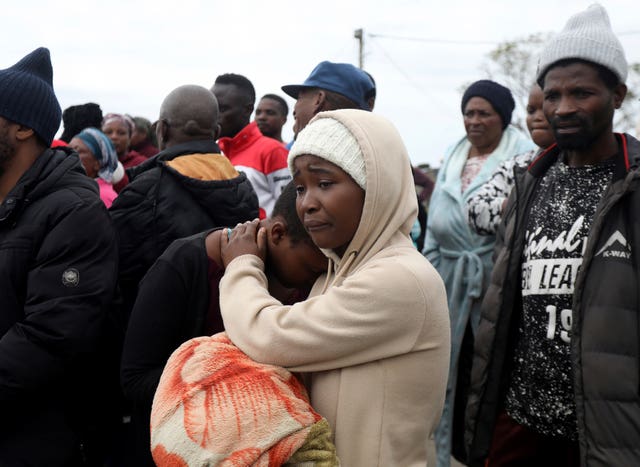 The oldest victim was 65, Mr Cele said.
He did not confirm the gender of the teenager and gave no other details on the ages of the other victims.
Mr Cele, who was at the scene, said police confronted four men on a street about a mile from the house and the men shot at officers.
"Police shot back, killed one, injured one, who is arrested, and one is arrested uninjured. One has run away," Mr Cele said.
"Fortunately they know who ran away."
The suspect who was killed was "notorious" and linked to other crimes in the area, Mr Cele said, although he did not offer a motive for the shooting.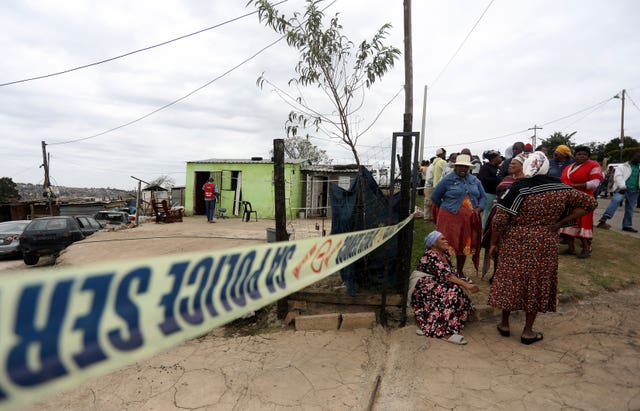 "Too many people were lost," he added.
Police were also questioning the driver of a taxi who is believed to have previously transported the suspects when they were suspected of committing other crimes.
South Africa has one of the highest murder rates in the world and there has been a spate of mass shootings in recent years.
Eight people were shot dead at a birthday party in the south coast city of Gqeberha in January.
Last year, 16 died in a shooting at a bar in the Johannesburg township of Soweto when a group of armed men, some of them wielding rifles, opened fire on customers.
On the same day, 12 people were shot, four of them fatally, at a bar in Pietermaritzburg.