The US Justice Department has announced charges against more than two dozen members of Mexico's powerful Sinaloa cartel, including sons of notorious drug lord Joaquin "El Chapo" Guzman, in a fentanyl-trafficking investigation.
The three Guzman sons charged — Ovidio Guzman Lopez, Jesus Alfredo Guzman Salazar and Ivan Archivaldo Guzman Salazar — are known as the Chapitos, or little Chapos, and have earned a reputation as the more violent and aggressive faction of the cartel.
Of the three, only Guzman Lopez is in custody, in Mexico.
Attorney General Merrick Garland, standing alongside Drug Enforcement Administration chief Anne Milgram and other top federal prosecutors, unveiled the indictments in three districts aimed at hitting the cartel's global network.
They include Chinese and Guatemalan citizens accused of supplying precursor chemicals required to make fentanyl, as well as those suspected of running drug labs in Mexico and others accused of providing security, weapons and illicit financing for the drug trafficking operation.
The wide-ranging case comes as the US remains in the grip of a devastating overdose crisis largely by fentanyl poisonings.
Nearly 107,000 people died of drug overdoses in the US in 2021, a record number.
Fentanyl seizures by US Customs and Border Protection have increased by more than 400% since 2019, officials said, and this fiscal year's seizures have already surpassed the total for all of 2022.
Most of the fentanyl trafficked in the United States comes from the Sinaloa cartel, the Drug Enforcement Administration says.
"Families and communities across our country are being devastated by the fentanyl epidemic," Mr Garland said. "We will never forget those who bear responsibility for this tragedy. And we will never stop working to hold them accountable for their crimes in the United States."
The Sinaloa cartel's notorious drug lord, known as El Chapo, was convicted in 2019 of running an industrial-scale smuggling operation.
At Guzman's trial, prosecutors said evidence gathered since the late 1980s showed he and his murderous cartel made billions of dollars by smuggling tons of cocaine, heroin, meth and marijuana into the US.
A defiant Guzman accused the federal judge in his case of making a mockery of the US justice system and claimed he was denied a fair trial.
In outlining the charges on Friday, Mr Garland described the violence of the Sinaloa cartel and how its members have tortured perceived enemies, including Mexican law enforcement officials.
That has included people fed to tigers owned by Guzman's sons, sometimes while the victims were still alive, Mr Garland said.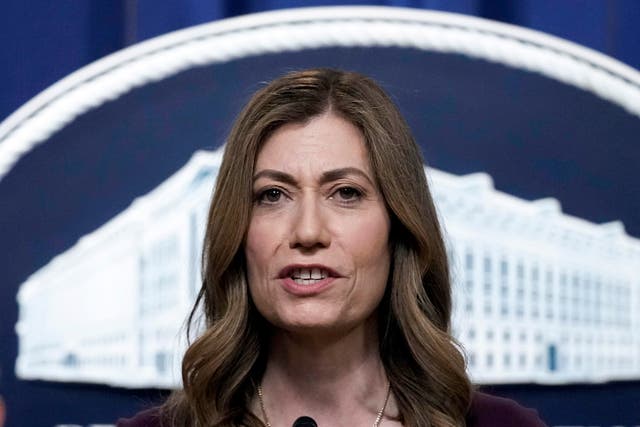 The US government is offering rewards for several others charged in the case, including up to 10 million dollars for Guzman's other two sons.
Friday's indictments were filed in New York, Illinois, and Washington DC.
Along with the five defendants from China and Guatemala accused of supplying the cartel with precursor chemicals, two Chinese firms were also sanctioned by the US. Treasury's Office of Foreign Assets Control on Friday.
US government officials are pressing Chinese officials to do more to stem the shipment of those chemicals.