New York City has appointed a former primary school teacher as its new "rat tsar" to battle potentially millions of the rodents lurking in urban nooks and crannies, subway tunnels and empty buildings.
Mayor Eric Adams introduced anti-rat activist Kathleen Corradi, who will be known as the "director of rodent mitigation".
An ad for the new job sought applicants who are "bloodthirsty", possess "killer instincts" and could commit to the "wholesale slaughter" of rats.
"You'll be seeing a lot of me and a lot less rats," she vowed.
Rats have long bedevilled the city, a top public concern along with crime, homelessness and exorbitant rents.
No traps or poisonous bait have fully succeeded in reducing their numbers, and rats have thrived in many areas.
"Rats are smart, they are resilient," said Mr Adams. "Many of us live in communities where rats think they run the city."
Over the past year, residents have called in almost 3.2 million rat sightings to the city's 311 service request line, just short of the record number in 2021.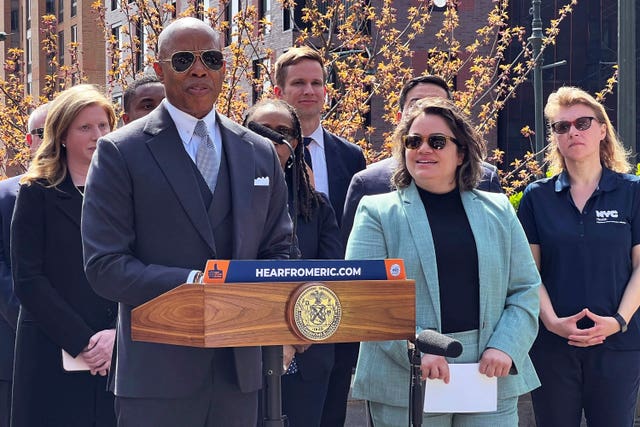 New York City's approach is in contrast to some efforts by animal rights advocates in Paris, where there could be more rats than its 2.2 million people, perhaps twice as many, according to some estimates. A strike by garbage workers left some streets teeming with rats.
Animal rights group Paris Animaux Zoopolis has been trying to convince Parisians that "rats are not our enemies!"
But Mr Adams thinks otherwise.
As Brooklyn borough president, he once showed reporters a bucket filled with a toxic soup meant to drown rats.
"There were people that were yelling, you know, 'Oh, you murderer. You murderer'," he said. "You know, we can't be philosophical about things that impact the quality of life of New Yorkers."
"The fewer rats the better," said Nina Daugherty, a Harlem resident who came upon the news conference while jogging through a local park.
Ms Corradi's first task will be to launch a "rat mitigation zone" in Harlem, where the city will invest 3.5 million dollars (£2.8 million) to roll out "an accelerated rat reduction plan" deploying 19 full-time and 14 seasonal employees. Strategies that work in Harlem will be extended elsewhere.
Besides the "ick" factor, rats can spread disease like leptospirosis. On rare occasions, the ailment can lead to meningitis and cause the kidneys and liver to fail.
Ms Corradi said her job will be to combat rats by taking away their food sources — often rubbish and food scraps.
"I have a long history with rats," she said. As a 10-year-old, she gathered signatures for an anti-rat petition in her neighbourhood. She also led efforts by New York City schools to control the vermin in school buildings.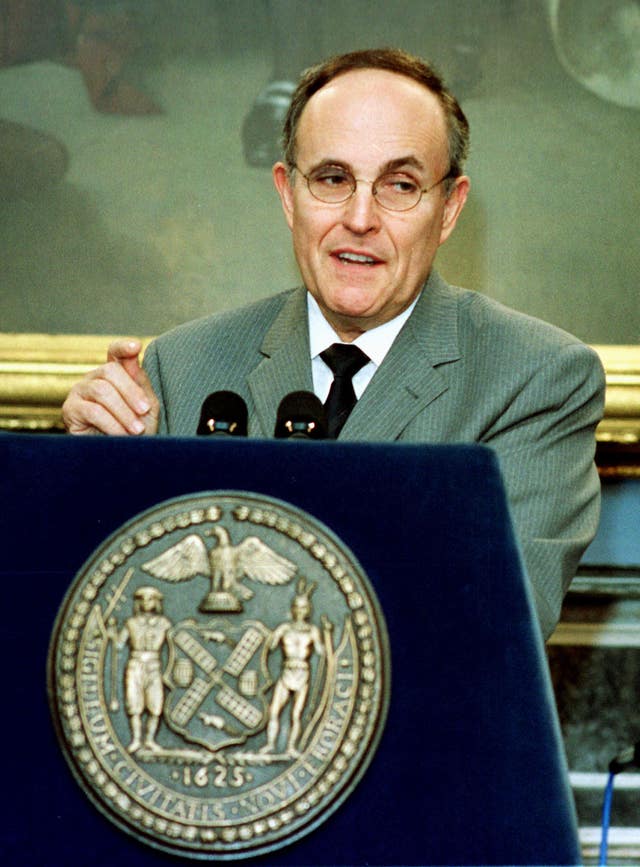 Mr Giuliani established a taskforce that spawned a boot camp called the "rodent academy" which still produces foot soldiers hoping to vanquish the city's army of rats.
Another former mayor, Bill de Blasio, budgeted more than 30 million dollars in his own failed bid to conquer rats.
One plan relied on dry ice to suffocate rats in their burrows. It proved comedic at one demonstration for journalists when workers chased — but never caught — one of the fleeing vermin.
"Everyone tried," Mr Adams said, acknowledging the city's noble efforts — and ultimate failures.
"We needed someone that was going to put all the pieces together and all the players together to coordinate this entire symphony of fighters. We needed a maestro."