Pope Francis has returned to public view, presiding over Easter vigil Mass in St Peter's Basilica.
The move comes a day after unseasonably chilly weather in Rome convinced the recently ailing pontiff to skip Good Friday's night-time procession at the Colosseum.
On Sunday, tens of thousands of faithful are expected to join the pope in St Peter's Square for Easter Mass and to listen to his speech about conflicts in the world at the end of Holy Week.
Then the lit candle was carried by a cleric up the basilica's centre aisle, past darkened pews filled with the faithful.
Dozens of cardinals and other prelates followed, each carrying a smaller, lit candle.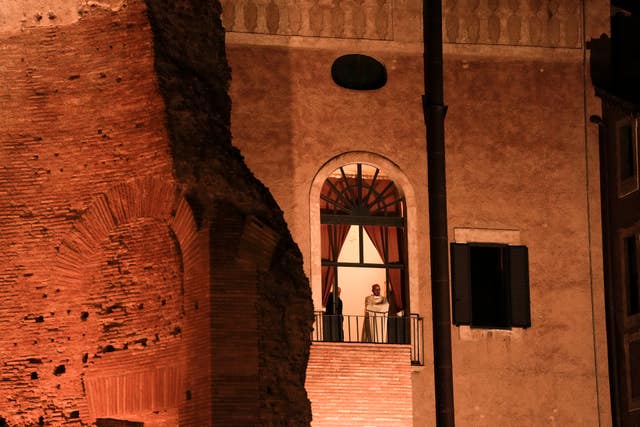 The basilica mass during the vigil of Christianity's most important day has become an occasion for pontiffs to baptize several adults from around the world.
Selected to be baptized at this year's vigil were eight believers, from Albania, the United States, Nigeria, Italy and Venezuela, the Vatican said.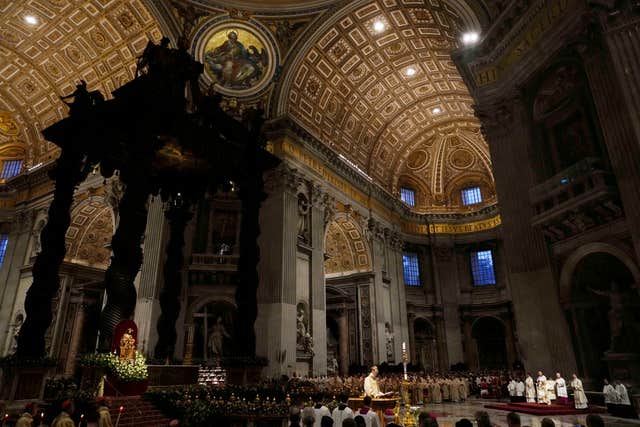 In his homily, Francis sought to spur Catholics to be renewed by Easter.
"At times, we may simply feel weary about our daily routine, tired of taking risks in a cold, hard world where only the clever and the strong seem to get ahead," Francis said. "At other times, we may feel helpless and discouraged before the power of evil."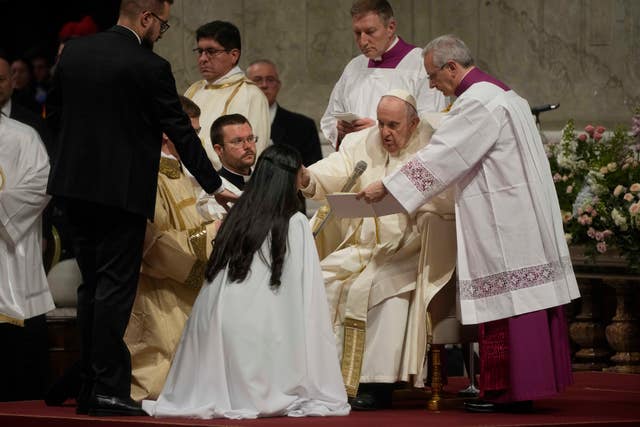 But Easter "motivates us to move forward, to leave behind our sense of defeat, to roll away the stone of the tombs in which we often imprison our hope," Francis said.
"The power of Easter, brothers and sisters, summons you to roll away every stone of disappointment and mistrust."
His stamina appeared to hold during the vigil, which lasts more than two hours, although Francis at times coughed or cleared his throat.