North Korean leader Kim Jong Un has called for his nuclear scientists to increase production of weapons-grade material, according to state media.
The Korean Central News Agency report followed seven missile launches this month and rising tensions during a series of military exercises between the US and South Korea.
Officials say North Korea could move to more provocative displays, possibly including its first test detonation of a nuclear device since September 2017.
He examined the country's established plans for nuclear counterattacks as scientists briefed him on the North's latest nuclear-capable weapons systems and progress in technologies for mounting nuclear warheads on missiles.
The agency also said North Korea detonated mock warheads during tests of nuclear-capable missiles and a purported underwater attack drone – a day after neighbouring militaries detected two short-range ballistic missiles fired toward waters off its eastern coast.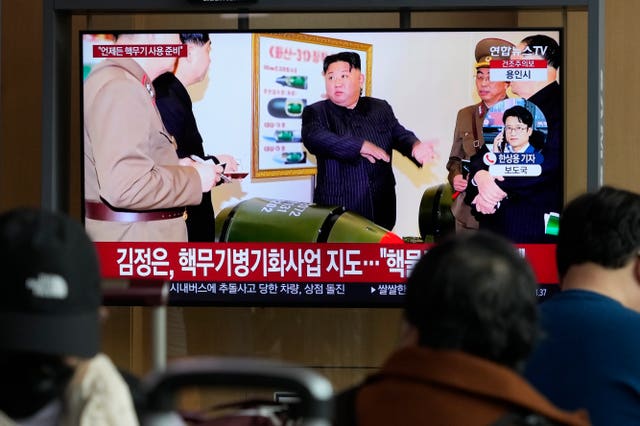 The USS Nimitz and the other warships pulled into the South Korean mainland port of Busan on Tuesday.
North Korea is coming off a record year in weapons testing, launching more than 70 missiles in 2022.